API STD 614 Chap.2 - Bleed tubing location for Low-pressure alarm/trip
API STD 614 Chap.2 - Bleed tubing location for Low-pressure alarm/trip
Hello~
I would like to ask for your opinions on the following;
1) Normal open bleed for low-pressure alarm/trip
As for pressure transmitters for low-pressure alarm/trip, API STD 614 Fig.B.26 requires normal open bleed to be returned to reservoir.
I think this normal bleed line is the following purpose;
- continous automatic vent whenever oil system starts without operator intervention
- to avoid abnormal signal transfer (presssure still not low) when the root valve is closed by mis-operation.
Could you advise me whether my understanding is correct?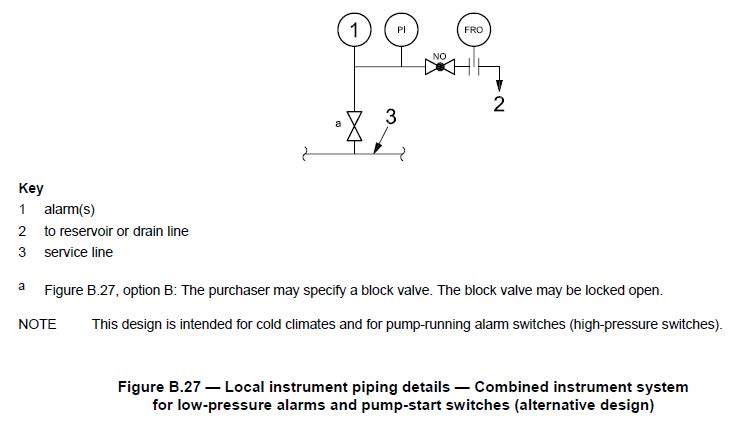 2) Normal open bleed for 2oo3 voting low-pressure trip transmitters
API STD 614 Fig.B.13 shows that normal bleed line located before each root valve of transmitter, which is different from Fig.B.27.
I think, if my understanding on the purpose of normal bleeding as above is correcct, this bleed line shall be located after each root valve, which means
- individual root valve and individual bleed line to reservoir per transmitter is required or
- one common root valve and common bleed line to reservoir is required
Would you advise me which one is correct? what is correct location of bleed line to reservoir for this case(2oo3PT, PT)?