Aluminum mold for small HDPE prototype part
Aluminum mold for small HDPE prototype part
I am new to the world of polymer prototyping and mold making, so any assistance to the following is much appreciated.
I am tasked with making a small number of HDPE components for an end-use of corrosion protection to a small steel structural component.
I have machined an aluminum mold (2 piece mold) and I have a polymer injection machine and HDPE to make the components. The part is relatively small and is an annular disc of 2" dia, 1/8" thick, with 5/8" dia central hole, as follows: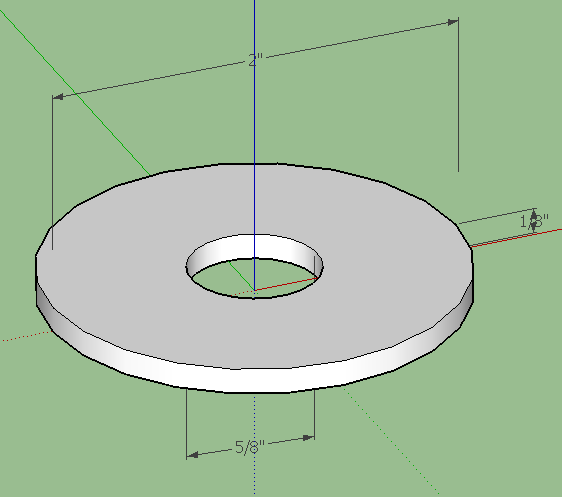 The 6061 alum mold I made is 3" diameter, and each half is 3/8" in thickness, with a machined recess of 1/16" to each half to create the 1/8" component thickness, complete with injection port, and also internal alignment holes/pins.
So my questions are:
1. Do I need to use a release agent applied to the alum mold, and if so, are there any preferred/recommended types?
2. Should I plan on pre-heating the mold or possibly using a mold band heater?
Thanks in advance.