Case Type: SUBCOM
Case Type: SUBCOM
Hi.
I want to use the SUBCOM option to define a combined loadcase. (see
http://www.eng-tips.com/viewthread.cfm?qid=351872
)
However, the optionbutton is grayed out: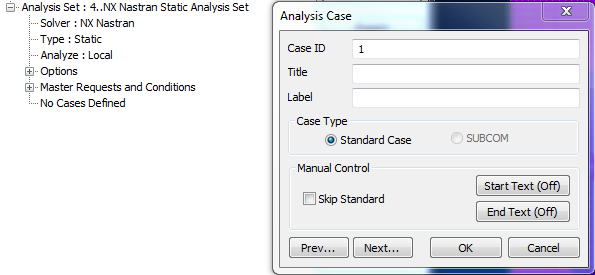 We're talking about a static analysis here.
I hope you can help me! It would save me a lot of time, everytime I edit a load definition I have to define the combined loads all over again.
Cheers