My french drain in progress: will it work?
My french drain in progress: will it work?
After above average rain last winter the site of my future home seeped for months. The site is carved into a hillside of highly decomposed limestone/shale/mudstone/etc. Basically a yellow/gray clay bed with caliche/adobe layers above.
The seep stopped this summer and I am now trying to beat the fall rains with a plan of attack.
First: Dig a trench along the cut all the way to competent stone and bring the trench to daylight on both ends.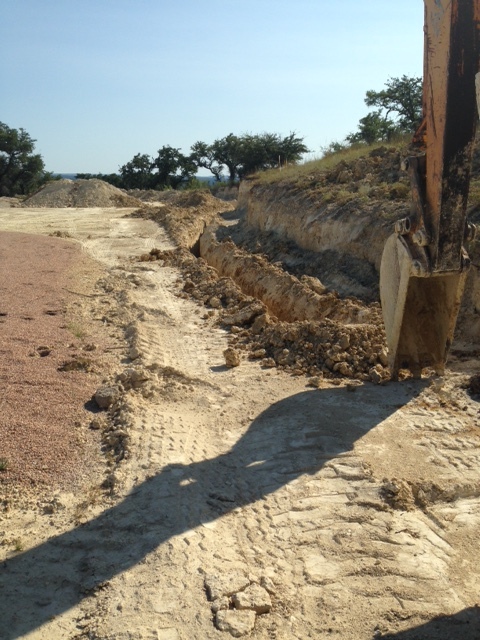 Second: Sand was put into the trench to level the bottom and allow for a 1/8" per foot drop out both ends. Sand depth varied from 6 to 12". A 4" perferated drain pipe was centered along the bottom of the trench and the sand was flooded to aid in compaction. sand was placed along the sides of the pipe and compacted with a size 12 boot.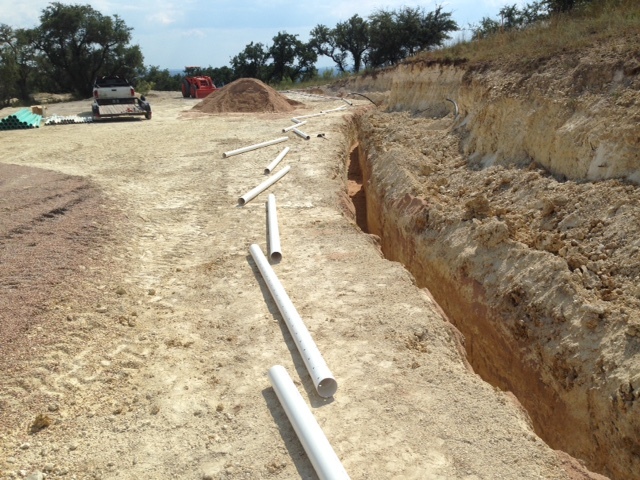 Third: 6" sdr-35 will be placed further up in the trench for surface drainage with a slope of 1/4" per foot. Two separate pipes, one flowing each way.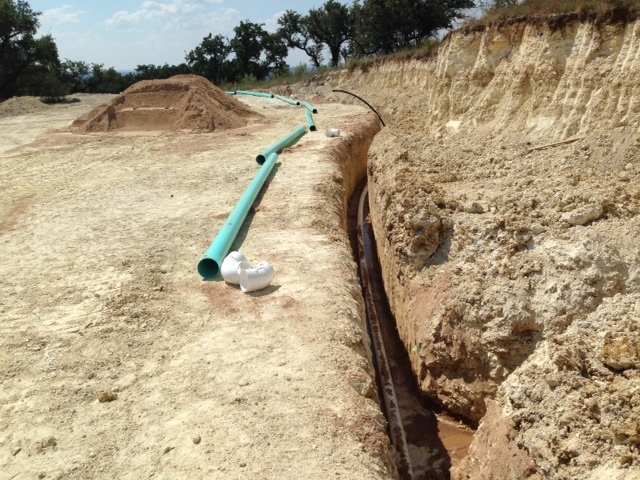 I am between steps 2 and 3 now and have stopped for football.
As the thread title asks: will it work?
Barasingha