How to create solid model of 3D frame
How to create solid model of 3D frame
Hi!
I'm writing my master thesis and I have few quite big problems.
I would like to compare results received from two models which are made of diferent tipes of geometry elements.
First model which I already have is made of beam and plate elements.
Second, which I would like to have is the same geometry but made of solid elements.
And the problem is how to achieve model with employment of solid elements??
I attached picture with views on geometry of my construction.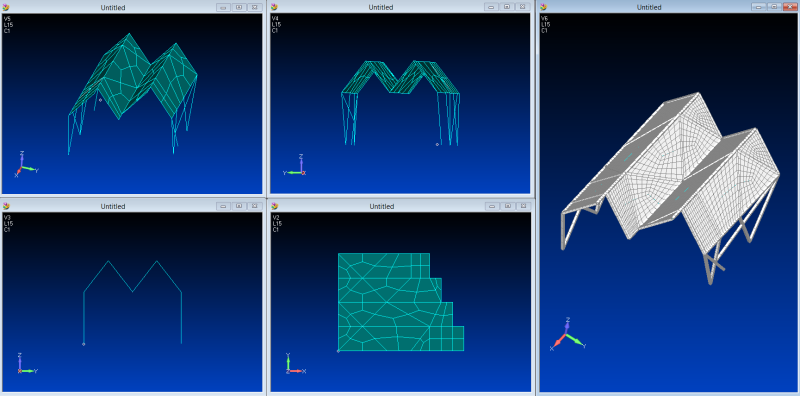 I'm looking forward your help!
Regards!