Nitrile Static Friction Grip?
Nitrile Static Friction Grip?
I'm trying to use HNBR (Nitrile 70 Shore A) as a kind of stationary gland packing - at the same time holding and sealing a 304 SS tube (Bright 320 grit polish finish). I've made a test rig - see pictures below. But when I apply the load of 6000N, the tube slips. There doesn't seem to be a minimum load at which it doesn't slip (It was still slipping at 2000N when I stopped testing). I know static coefficients of friction are quite variable, but calculations tell me that it should easily hold the tube at 5-10 Nm of bolt torque.
So first of all - why is the tube slipping?
Secondly, is there a material I could use in place of nitrile that would ensure a slip-less hold and seal? (needs to be oil resistant and non-hygroscopic) - Polyurethane?
At this stage I'm not so interested in changing the design unless there are fantastical improvements to be made.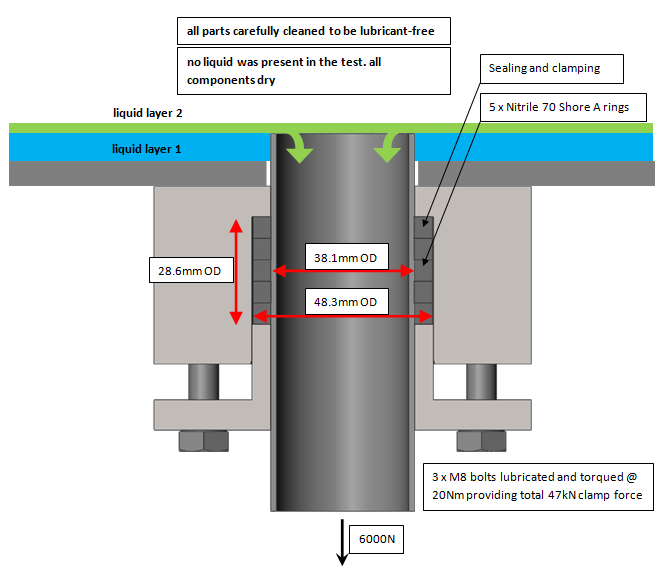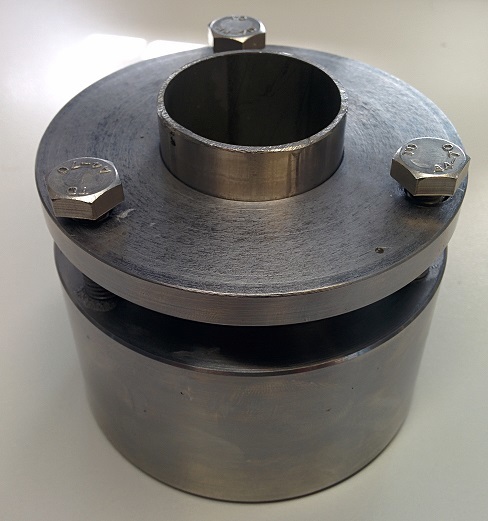 Thanks in advance