Centralized fire pump set for clusters of buildings
Centralized fire pump set for clusters of buildings
Hi Experts,
Thanks to everyone who's helping and answering in this forum, huge knowledge and experience in these posts.
I've a question regarding a clusters of 71 buildings, belong to government and under same client.
there is no public water mains, they've a provision to provide water tank with fire pump set in the center of these buildings to service them, please check the attached screenshot.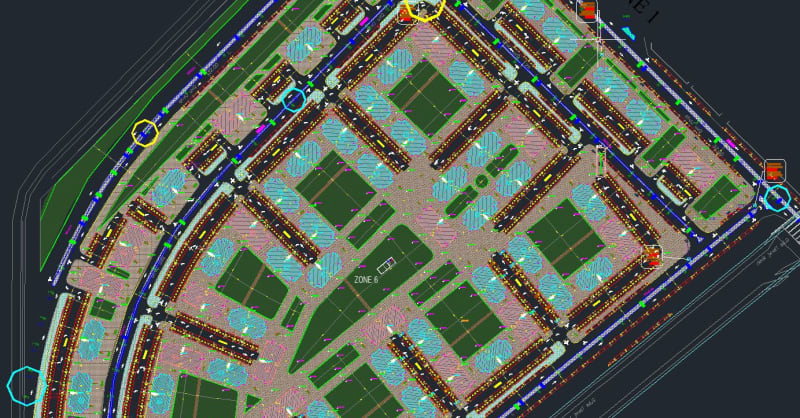 this fire pump through a private fire main network will be connected to each building (Ground+4 stories residential apartments),
the systems will be Automatic wet standpipe & residential sprinklers design as per NFPA 13.
The flow is 750 GPM and the head will be confirmed through the hydraulic calculation anyway.
I feel like it's too risky to proceed with this provision, is there anything preventing them from this design? one fire pump set to service 71 building.. ?! how they suppose to design for the sprinkler demand area? 4 heads for residential sprinklers for the most remote building only? Standpipe flow is 750 GPM as each building having 2 staircase so it's 2 risers..500+250 ..
Please advice this scenario is ok and can be proceed further or like each building shall have a separate water supply and pump? ..
I feel like 2 or 3 fire scenario can happen in the same time!!
Thanks in advance for your answers,