Pump design - Plastic injection - Design advice
Pump design - Plastic injection - Design advice
Hello everyone.
My name is Gonzalo, I'm from Argentina, and I have to design a centrifugal pump for a machine of ours.
I've already tested the main geometry by 3d printing the parts and it is all working perfectly. Flow, pressure and current draw are perfect.
Now, the real deal is to move up this design and make it suitable for injection molding.
We mainly pump milk, and water with cleaning agents (alcaline and acid solutions).
The Idea was at first to make the simplest design we could since the annual units we will need are not that high. Around 100 units per year.
In regards tot his my first idea was to make the housing, lid (housing) and impeller out of polypropylene plastic, and that would be mounted on top of the motor through a flange.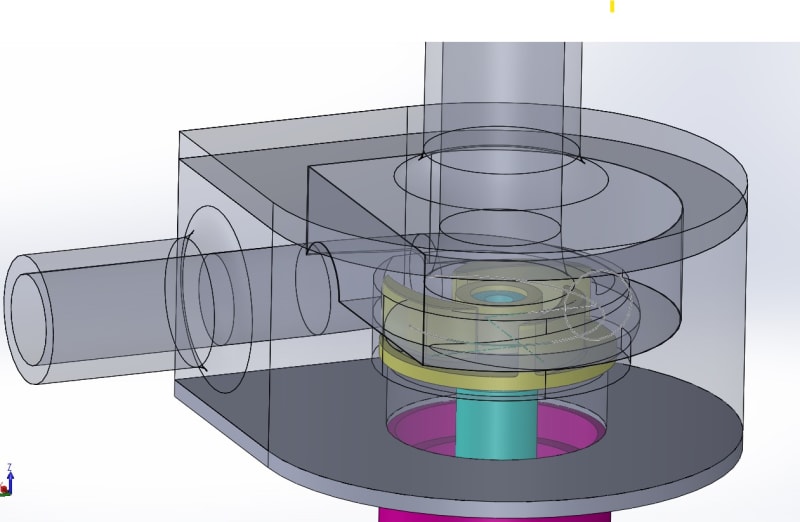 The idea was to thermofuse accessories to the body according to our needs.
Picture attached.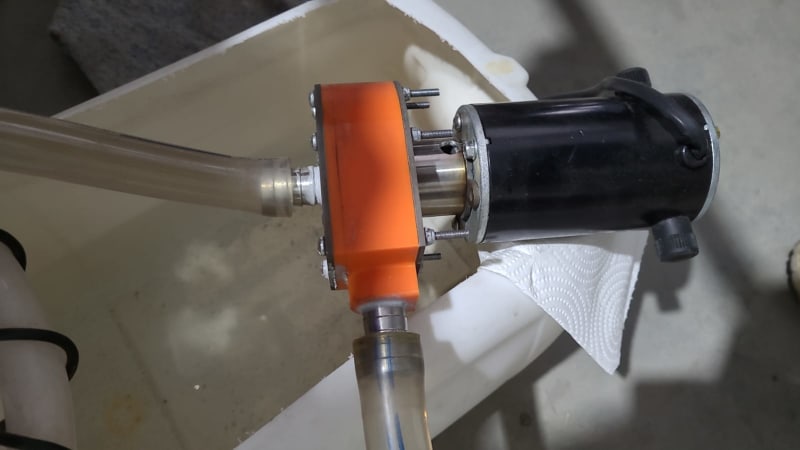 Main plastic parts are basically three. The housing, lid and rotor. The original idea I had was to make everything in polyurethane rubber (Sh90 or around that) and everything sandwiched between two steel flanges so I wouldn need to use any seals.
Then my idea migrated to what's printed, and make everything in polypropylene and fuse accesories.
Now, the question comes to this.
I think it is viable to stick to this idea, but I'm not sure if it is adviceable to change to something like this other design.
Picture attached.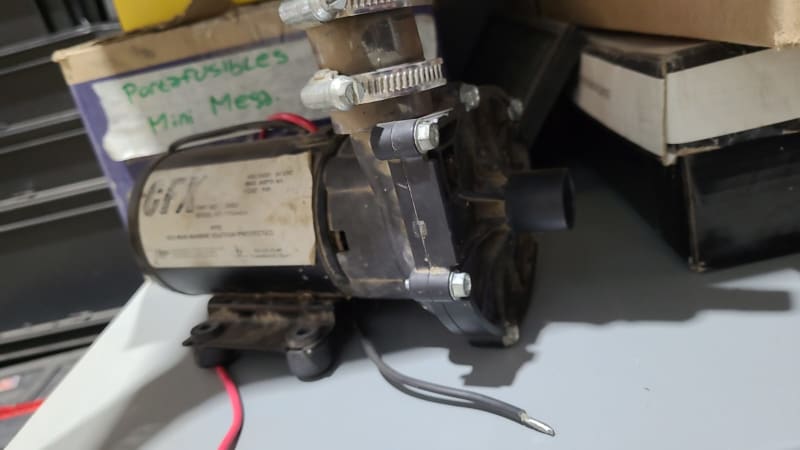 What do you think it all comes down to?
I'm open ot any ideas..
Gonza.