PIPELINE PROBLEM
PIPELINE PROBLEM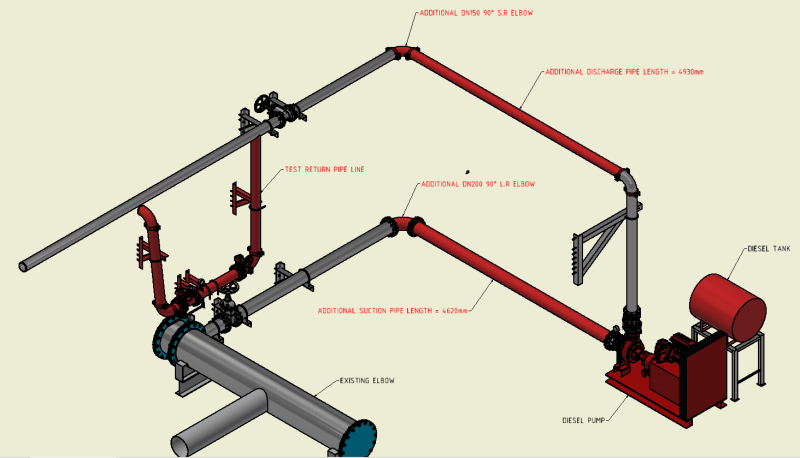 Hi,
I am currectly designing a pipeline for a diesel powered fire pump and we are having some technicalities with the client.
The initital design had a straight suction which was perfect for the application.
However the client was denied permission to extent their boundary fence. Hence we are now forced to have a bend on the suction line.
My questions is how best can we put a dn200 90 degree elbow on the suction line without causing much harm to the pump.