twin commercial heatpump system.
twin commercial heatpump system.
I am putting a panasonic heatpump system PAci elite into a workshop.
The installation specs are these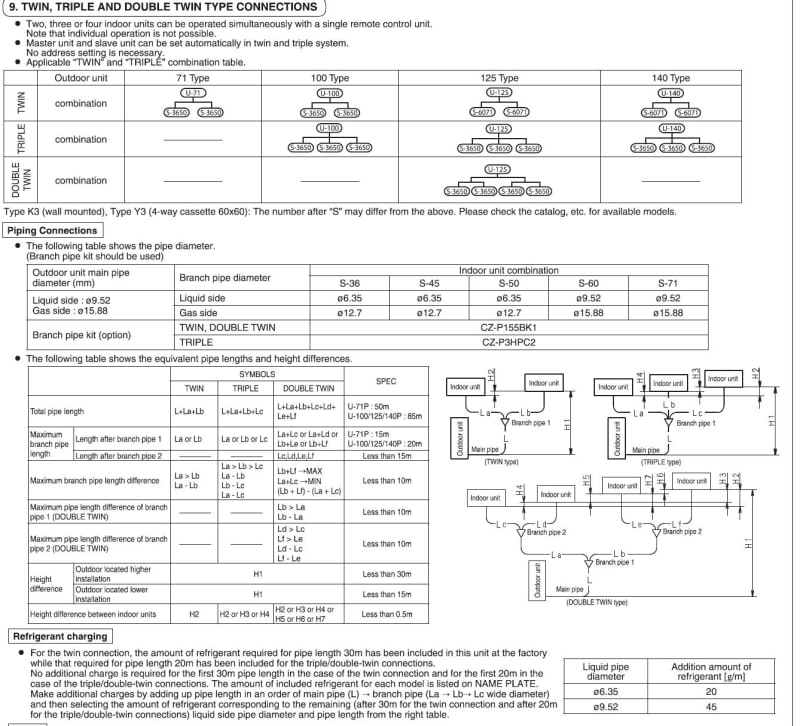 Now I want it to do two floors so in cooling mode the top floor gets cooled and in heat the ground floor gets heated both at the same time.
They have 10 meters of pipe for a branch and 0.5 meters elevation rise as a limit. And its limits are for max 9.58mm and 15.88 pipe.
What will be giving those limits?
I am thinking its a pressure difference on the none return valves in the indoor units.
And the limit is due mass of fluid in lines.
Flow diagram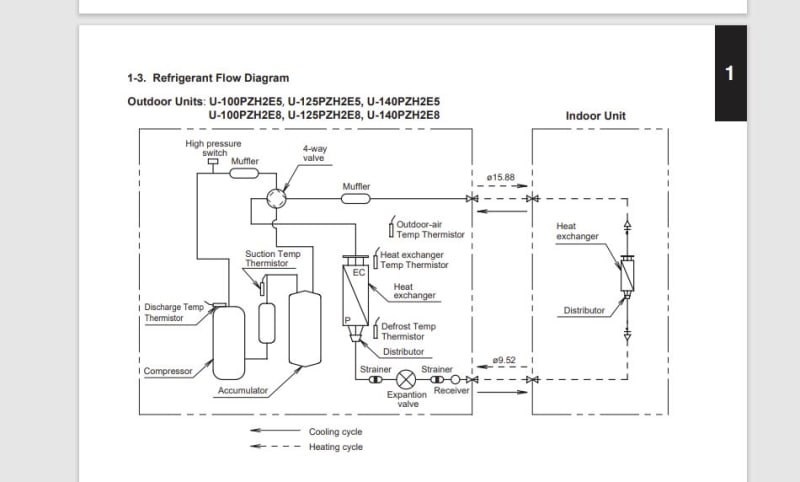 How stupid would be reducing the branches to 6.35mm and 9.52mm after the twin manifold instead of using reducers on the indoor units, which would halve the fluid load (hopefully giving 1 meter elevation) and then limiting the branch length to 2.5 meters to give me 2.5 meters elevation?
If my logic is wrong I can just put both indoor units in on the ground floor so not a problem but would like to get both floors if possible with cooling. Heating convection will heat the top floor.
Its a 15m by 6 m workshop vehicles on ground with second floor for workbenchs.