Minimum Extensions for Reinforcement in Two-Way slabs - Epoxy Bars
Minimum Extensions for Reinforcement in Two-Way slabs - Epoxy Bars
In ACI 318 Figure 13.3.8 (See 2011 editions or earlier) the minimum extensions for reinforcement in slabs without beams is shown. Most drawings use this figure in their details as "typical slab column and middle strip rebar detailing". My question is - should these extensions change for epoxy bars?
I haven't seen drawings that change these extensions when using epoxy bars. Typically there will be "Standard Hooks and Embedment" table which will note that the embedment length should be increased by 50% for epoxy bars. But I don't know how that would apply to the minimum extensions detail.
Any thoughts on this?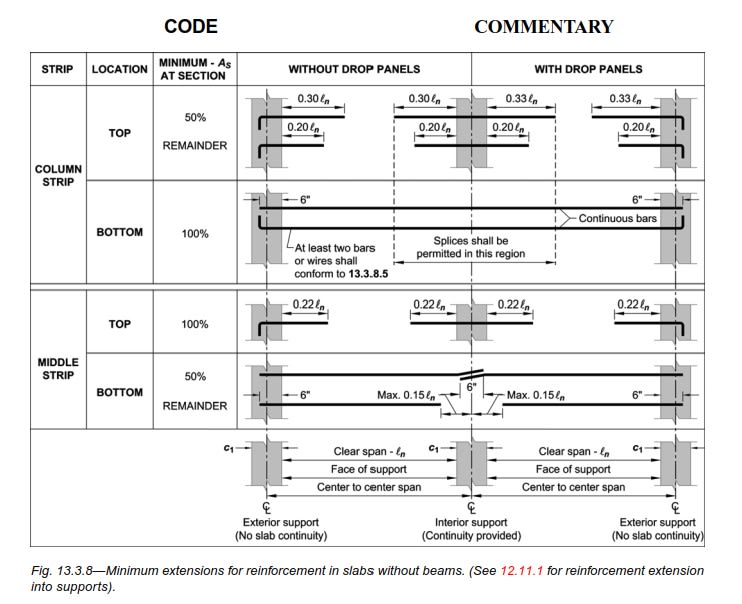 Thanks!