Saddle reaction due to transversal loads (wind)
Saddle reaction due to transversal loads (wind)
hi, i´ve been struggling for a few days trying to understand why does pv elite and Compress (using the formula given by Moss, see the image below) take into account the reaction on the saddle due to transversal wind load when computing bending momentes that act on the vessel. i looked this calculation in other PV books and didn't find anything. As i understand it, the reaction on the saddle is to counteract the overturning moment caused by the wind, thus being only a moment and a resultant force of zero, that dosen't influence the moments vessel. from another point of view, there cannot be a force acting upwards on the vessel itself, otherwise it would float as there is not another force to balance it.
To be certain of my assumption, i made an FEA model with a beam as the vessel and the two saddles, and the results were as i expected: a distributed force on the baseplate with no net force acting on the vertical direction. the bending moments also turned to be zero (see images below.
just to clarify, the reaction calcs are ok, what i dont agree with is the influence it has on the vessel moments.
can anyone share his experience, knowledge or opinion?
thanks in advance
Reaction calcs by Moss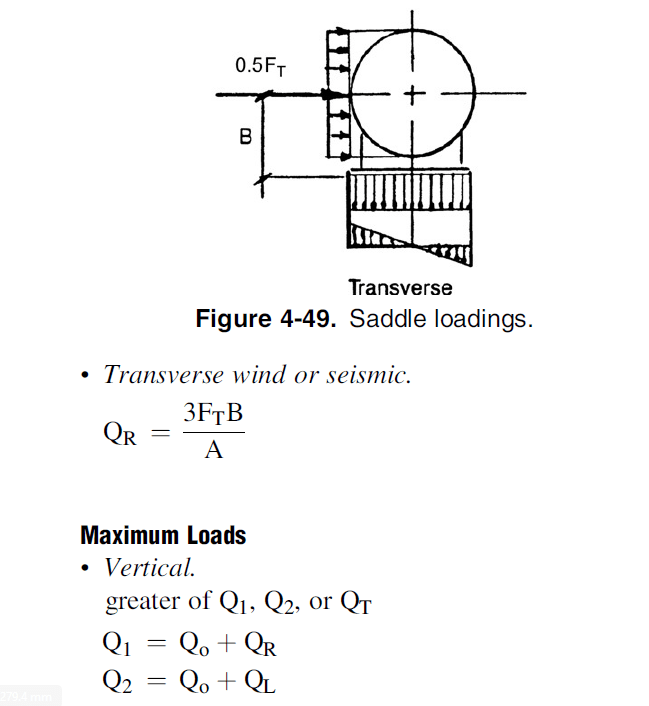 This is the bending moment (M2) i'm saying tha it shouldn't be influenced by the saddle reaction: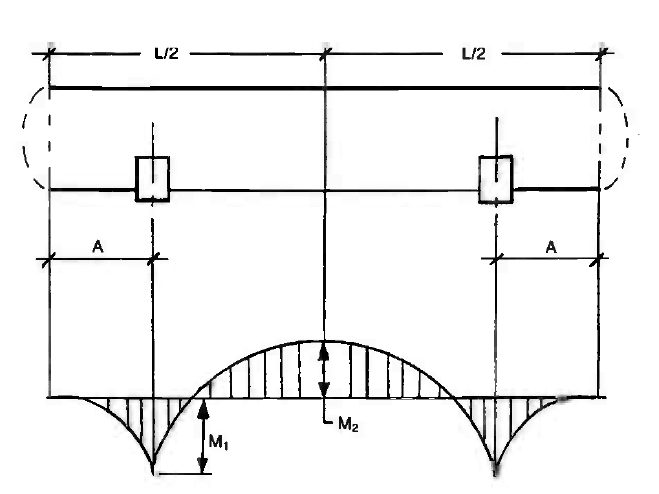 the model i made: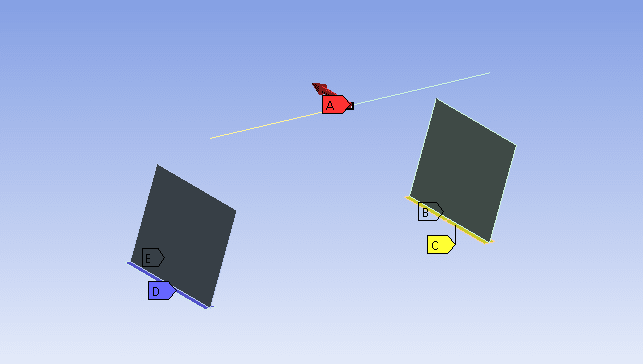 reaction at the bottom of the saddle (net force=0):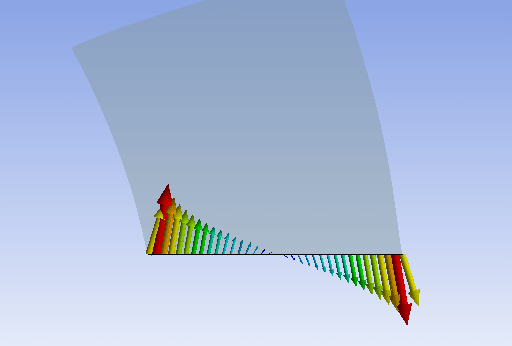 the force acting on the vessel is purely horizontal: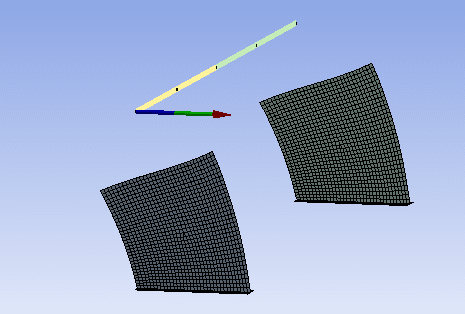 bending moments on the vessel (M2):