In-plane torsional strength of slab
In-plane torsional strength of slab
Something I've never really seen discussed before is the strength of a concrete slab subjected to a concentrated torque in its own plane.
The obvious failure mode (shown below) would be similar in a way to punching shear (similar in the sense that the failure surface is localised around the concentrated force), but the shear would be in the plane of the slab. I think this would be fairly easy to calculate by adapting current shear strength provisions in the codes.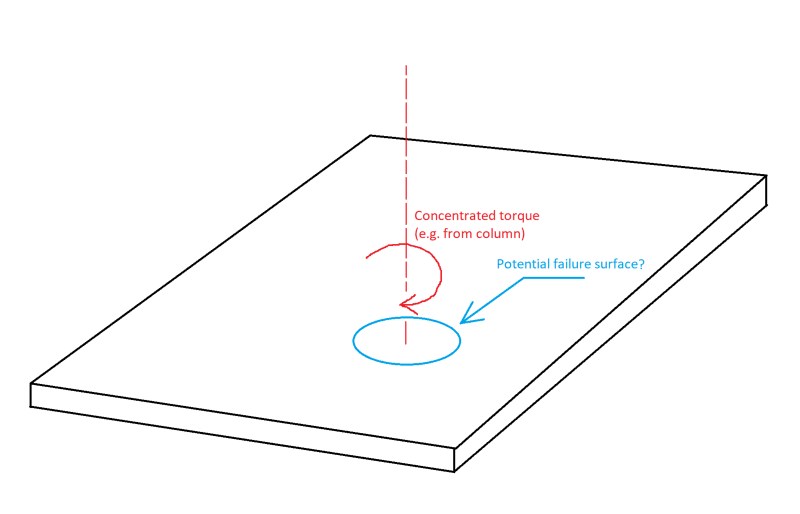 But then I got thinking about another failure mode like the one shown below, which would be limited by the tensile strength of the slab. I suppose this is similar to the torsion strength of a beam in that the torsional cracks align with the principal compressive stresses and are crossed by reinforcement, which provide the strength.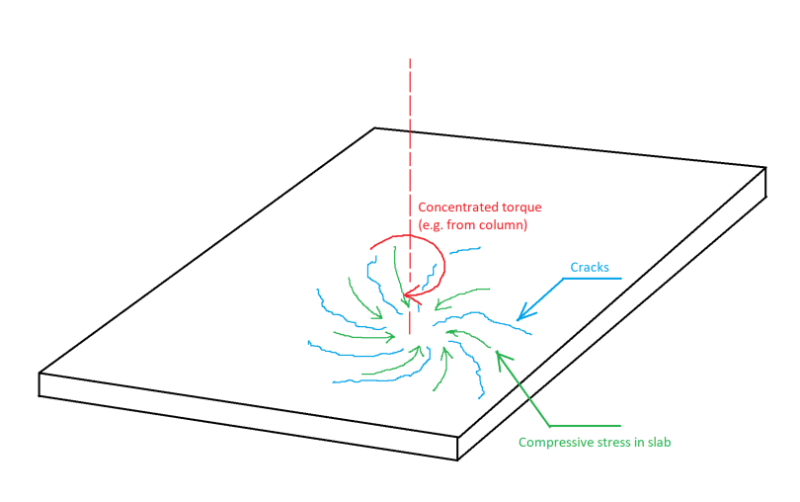 Has anyone dealt with this situation before?