How to face complex structures
How to face complex structures
Hello,
I am a mechanical engineer with 10 years of FEA experience. I have read a lot of theory about the subject, but didnt find any book/course/tutorial,which can help us complex structures, I mean, all show how to face singularities, hourglassing, etc, but I couldnt find any course which establishes a procedure to face structures like the showing one: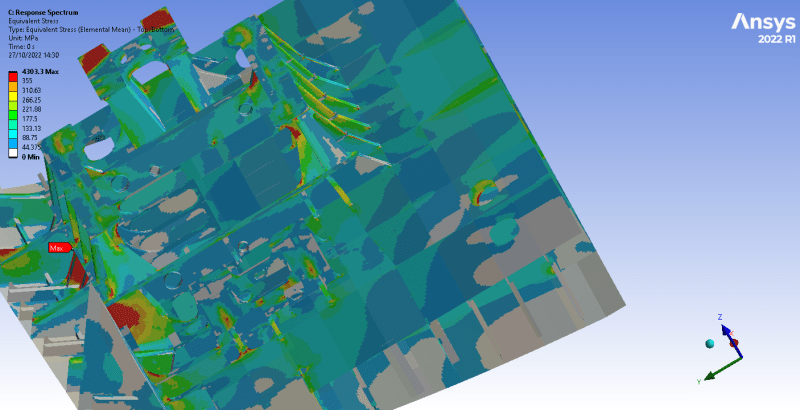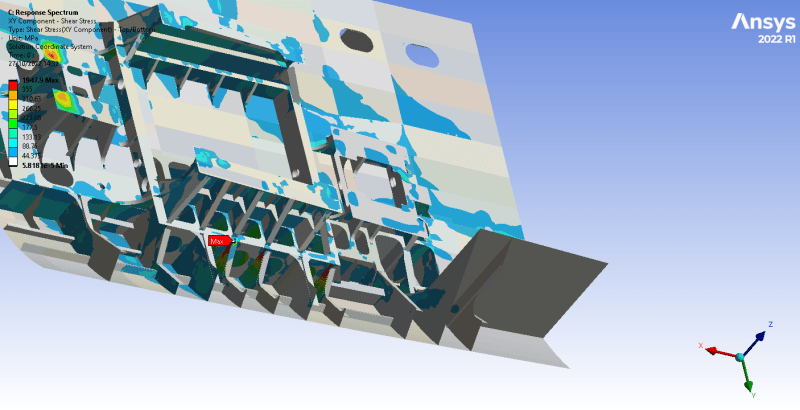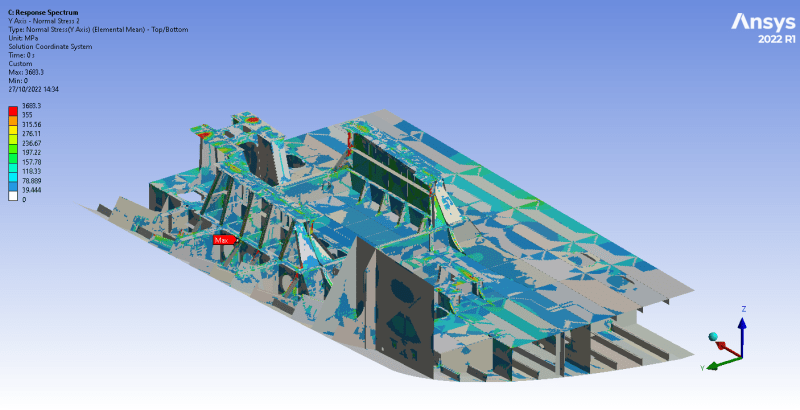 This structure, has been optimized to static environment, but the showed one, is an spectrum analysis, where the normal and shear stresses are very high.
If it where a simple structure, I would change the geometry, or add inertia/area, where the stresses are high, but a logical aproach of changing-proofing will take to much time, and probably wont give the optimal structure.
Anyone knows if there is a document of procedure to face this kind of complex-redundant structures.
Thank You
Regards