Foundation slab on varying soil depth
Foundation slab on varying soil depth
Hello,
Happy to join the community.
I came across a structural design of 6 storey building, where foundation slab is based on different soil levels and they are connected by a 'retaining' wall. For better visualisation I am attaching a cross-section of foundation.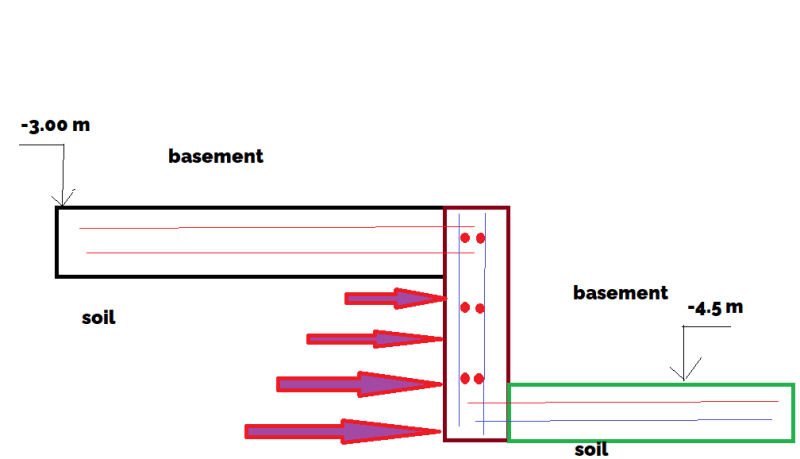 What I am worried about is a wall, which will be acted by a huge mass which will increase a soil pressure (due to active pressure). Is it a common practice to design a foundation like this? Can you share your view about this.
Also, I am worried about what kind of failure modes should be consider with the wall? Isn't it better to make a seismic gap between foundations and a little space between them? Any thought will be appreciated.