DC motor fault and consequences
DC motor fault and consequences
Good morning all,
My bias is towards control systems so when I was met with a DC motor fault yesterday I have had to admit where the shortcomings in my knowledge are and clearly it is DC motors.
I have the circuit below (simplified for clarity):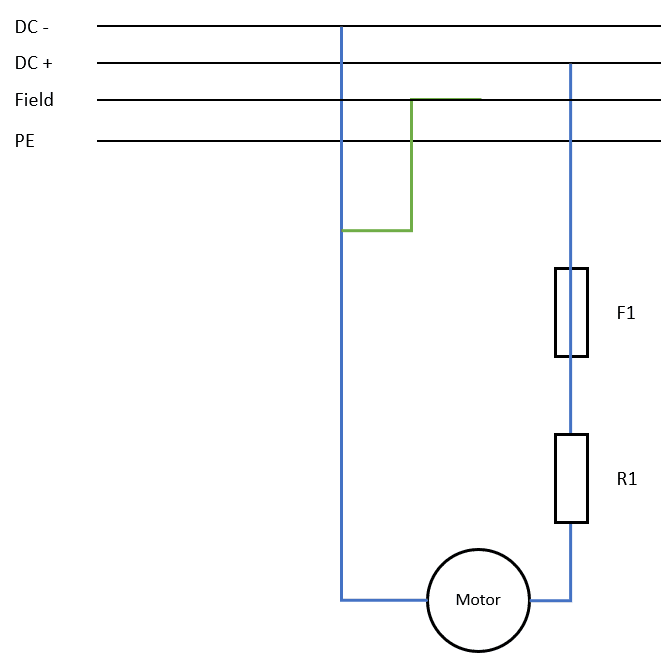 The incident that occurred (as far as I can make out) is that during running of this motor the resistor bank got extremely hot and caused some thermal damage to it's casing. What I'm trying to understand is why this has happened.
It appears that the field wiring became disconnected. Now from the research that I have done this would seem to then cause a huge spike in the armature current (which explains the thermal damage) but what I don't understand is why the fuse did not trip? Also can someone please explain to me why this causes a spike in the armature current?
Final question is can anyone recommend anywhere that I can do some training/reading up on DC motors and their control/operation?
Thanks!
Tom