Recycling things.
Recycling things.
Recycling was not even a word in beginning of the century it was just done.
I have straitened out a lot of nails when young, building tree houses and hideaways.
Now when prices is rising for most building materials I went for some recycling when I was doing a new box to the water meter.
As I mentioned in the old post about the septiktank
https://www.eng-tips.com/viewthread.cfm?qid=482699
Well first of my new neighbor had filled up a new drive way so I have been trying to locate my water post thee times without success.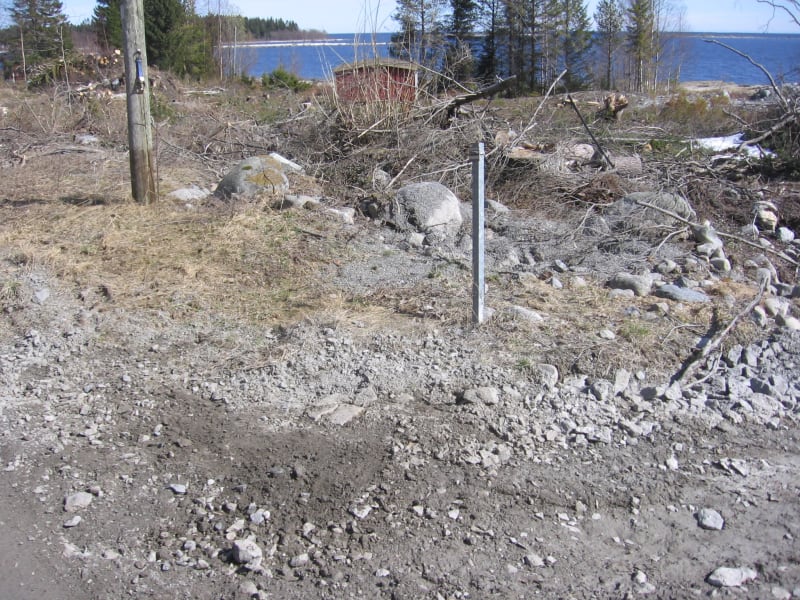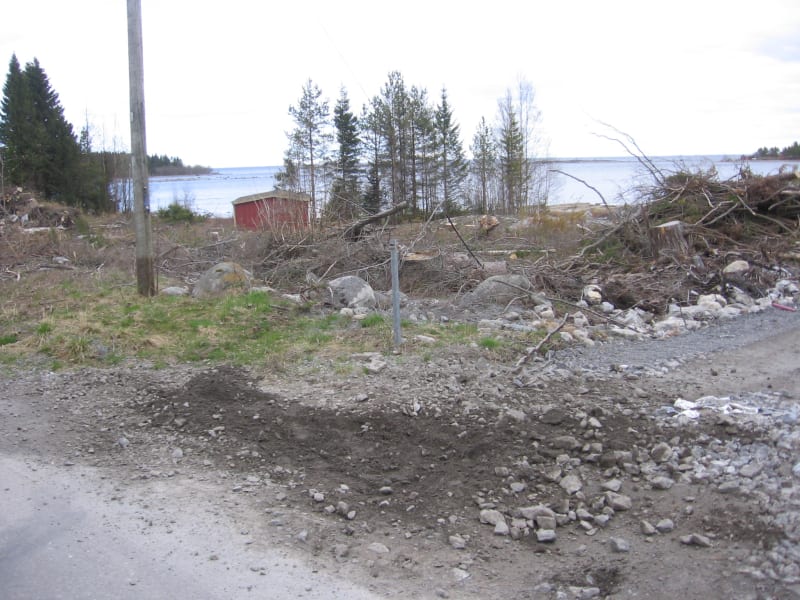 Got really annoyed,

I don't know the name of the one who is going to build the house only knew it was a relative to another neighbor that have a summerhouse nearby, so I went over and told him that he needed to get his relative to come and find my water post.
But he took his metaldetektor and found it and dugg it up for me.
Well anyway I was going to make a new box for my water meter, and had some old impregnated planks that was used for covering the water hose in the ditch before it was dug down. They had been there a long time but still most of them was really good and reusable.

Maybe not so much money in buying new ones, but it is a bit of a hassel just to go and buy them, lots of time spent for very little, so recycling was a better option this time.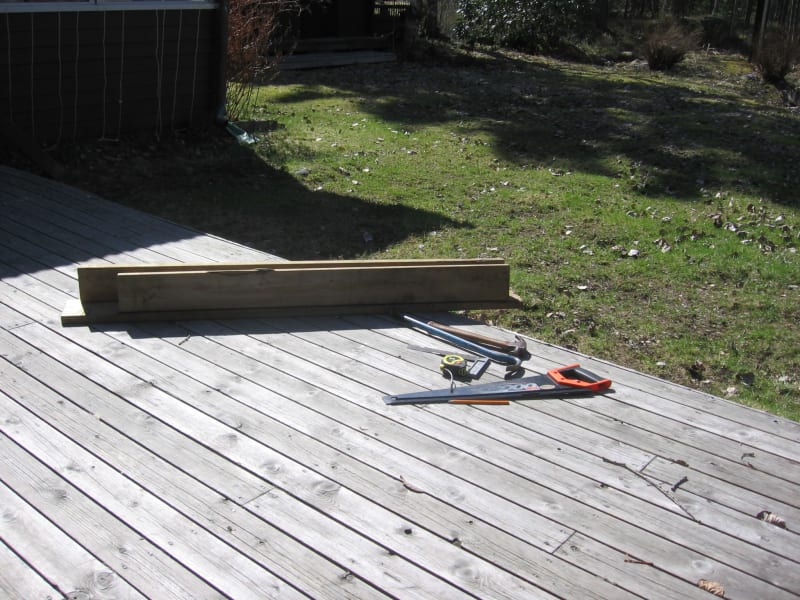 So I took the crowbar to pick them apart without success, turn out my father had used screws.

Luckily I brought my drilling machine.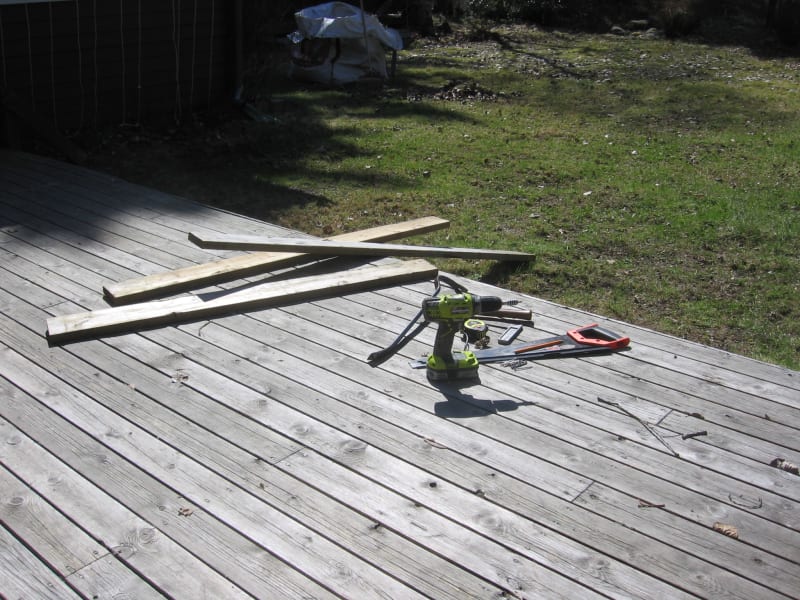 And I could reuse most of the screws too.
Maybe not ctopher finish but good enough for the purpose.
I did make the bottom sides low to make room for the wrenches because I need to be able to assemble and disassemble the water meter every spring fall.
And also it is open in the bottom since I usually put the water on to get rid of anything that shouldn't be there before putting the meter in place or if it is leaking before I am finished.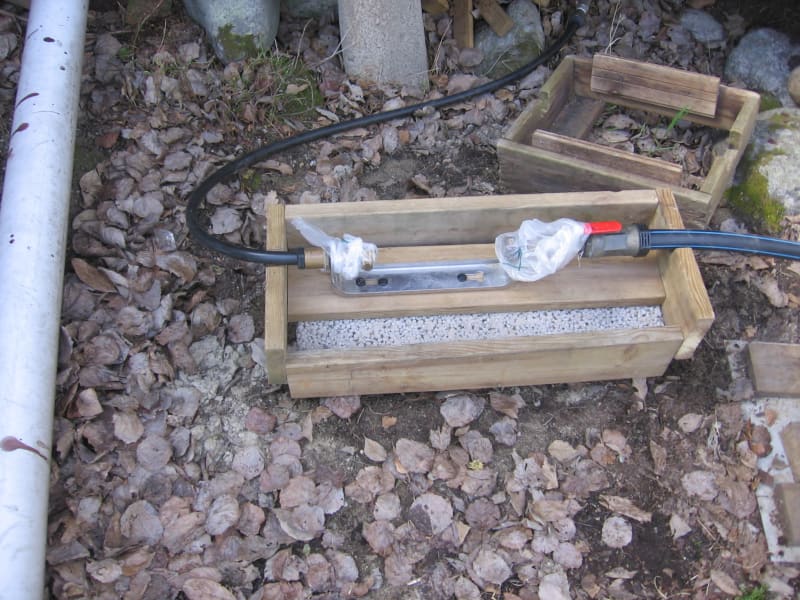 Half finished, just need to make a lid too.
Water on.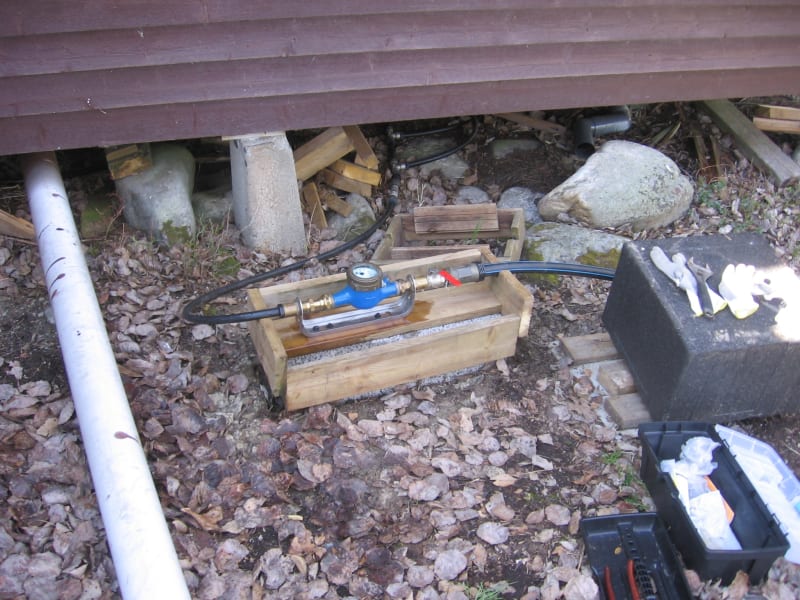 "Logic will get you from A to Z; imagination will get you everywhere."
Albert Einstein