Change the layout inspection area
Change the layout inspection area
Hello,
I work in a dining room table manufacturing company. I am working to modify the inspection area, it is currently combined with the pre-packaging area (adding foam to the box and taping the table in the half box). It's a problem because sometimes we have to go ahead and inspect the tables without being quite at the inspection station with the lights on when the pre-pack operators aren't done yet. We were thinking of moving the inspection station or expanding it to cover more space. Do the two stations really have to be separate?
I'm also planning to change the positioning of the lights at the table apron stations (angled so they are not at 90 degrees) and install low angle lights to inspect the tops of the tables.
I don't know if you have any other ideas for improvements? I'm a taker so don't hesitate.
Note that the Packsize machine will be moved so we will have some free space there
Thank you in advance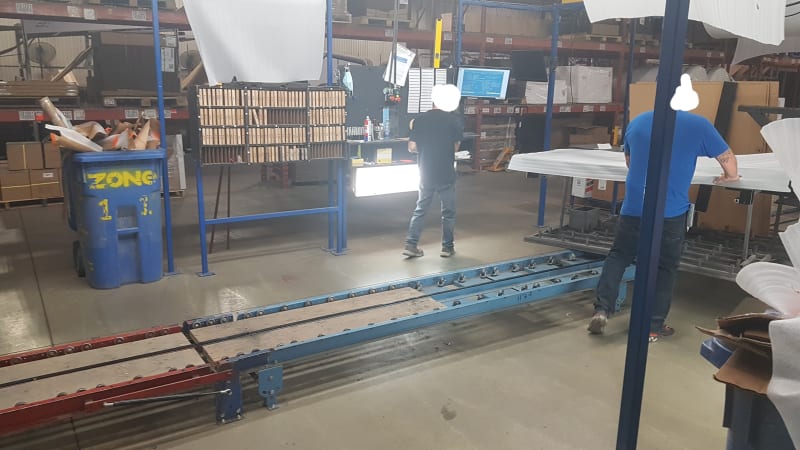 [img
https://res.cloudinary.com/engineering-com/image/u...
***!*