Multiple Voltages
Multiple Voltages
I have a personal project I'm working on and wanted to run it by the experts. I have a truck that has a split 12v and 24v electrical system. It currently uses two 12v alternators, one with isolated ground, to charge each battery individually. I want to convert it to a single 12v alternator to charge one battery and use a 12-24v converter to charge both.
Here is my crude sketch.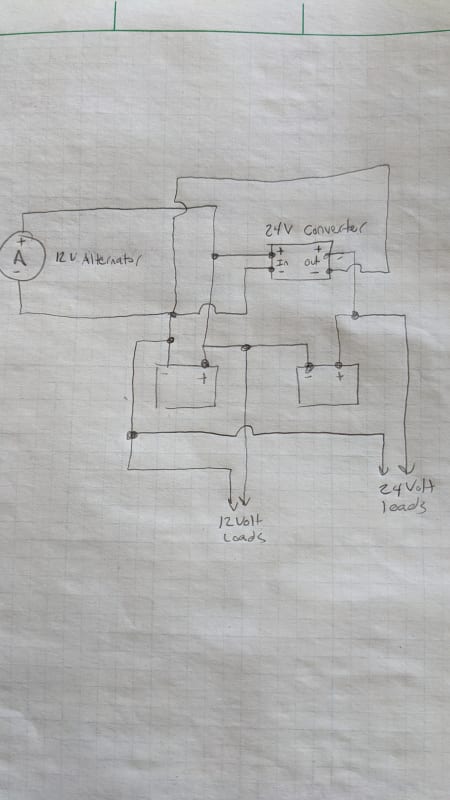 Please be critical.
I would use a 12v-12v isolation power supply to charge the second battery but I can't find such a device available. Current is ~100 amps.
An alternate plan was to use a relay to alternate the battery being charged. If I add a capacitor in parallel with each batter and cycle the relay at high frequency I may be able to do this without causing the headlights to flicker.