COMSOL: 2D Cable Heat Transfer Simulation
COMSOL: 2D Cable Heat Transfer Simulation
Hi, I am working on a simple 2D simulation, that aims to simulate the heat transfer in a cable from the core to the insulation.
Here is a screenshot of my overall setup: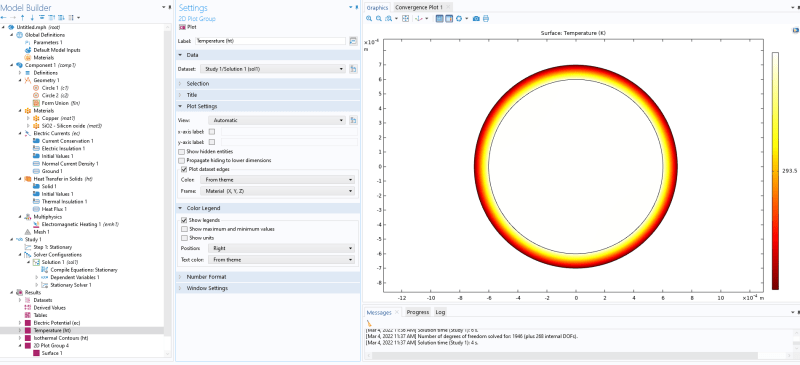 My main problem is, that I can not get a current to simulate correctly without the addition of a ground boundary. The ground boundary is currently set as seen below: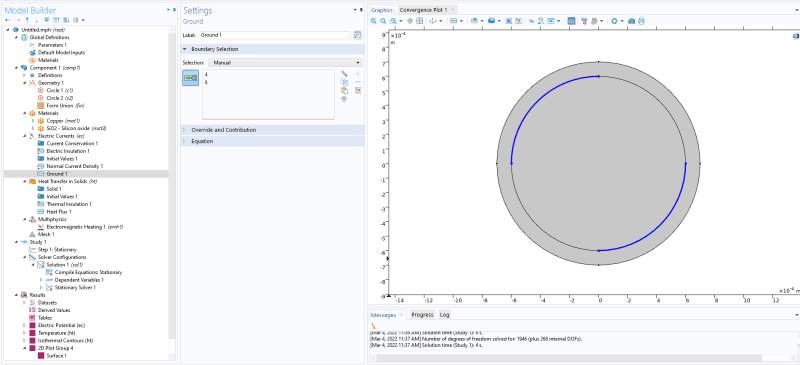 This does not really mimic the real life setup, as the ground would not be present.
Is there a way for me to simulate the heat transfer without including a ground boundary?
Currently the study is set as a stationary study, but when this works the plan is to expand to a time dependent study.
Thanks for the help in advance :)