Defining Earthquake Directions
Defining Earthquake Directions
Hello all,
I have a question about defining eartquake loads:
1) In some Etabs tutorials, directions are defined like in the first part of the picture (1) : X Dir, X Dir+Ecc, Y Dir+Ecc all selected in one load pattern.
2) And in some other examples there are 3 different Load Patterns: EX, EXp and EXn (and Load Cases with the same words) (By the way, I am talking about only X direction. It is same for Y directions too.)
3) And in some other ones like this one, there are 2 different Load Patterns : EXP and EXN.
4) Except the ones above, there is one more option like in the second part of the picture (2) I think. (By the way the screen from Sap2000 but the logic is the same I think.)
So, my question is: Which options are OK? Which ones are not correct? Which ones are the best options?
Could you please help me about this confusion?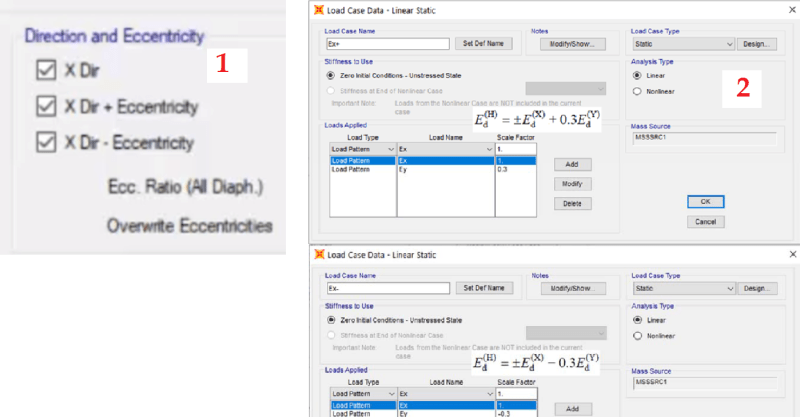 Regards,
Latif