Monitoring Land Subsidence using Extensometer
Monitoring Land Subsidence using Extensometer
Hi I'm undergraduate mechanical engineering student, I'm currently working on a project about monitoring land subsidence. Many source and journal show one of the methods to moniroting land-sub is using rod extensometer. I can understand with the concept, but im having trouble understanding the technical issues.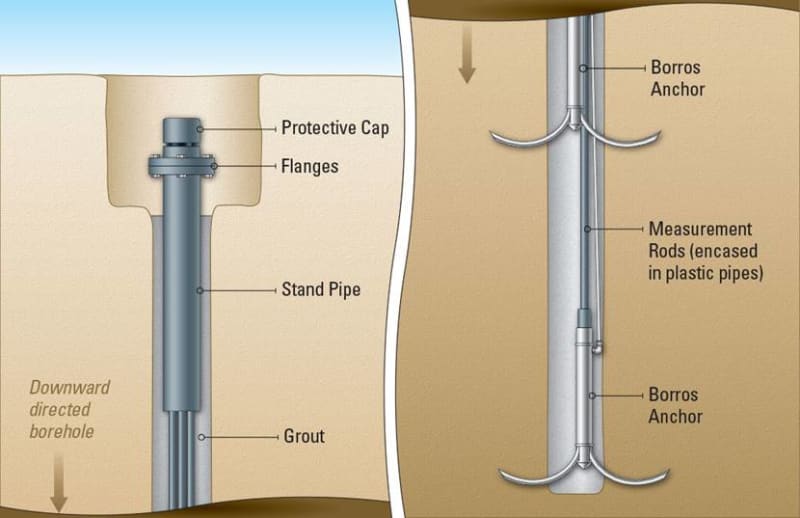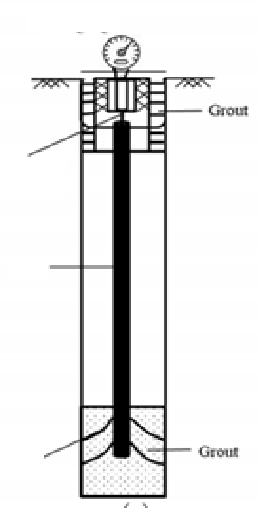 1. in this pic shows that the anchor is attached to the surrounding soil, but is the anchor outside or inside the borehole? If it's inside, how is the anchor placed/attached to the soil and take measurement, is the borehole has holes along its length or has a hole where the anchor supposed to placed?
2. if the anchor attached to the surrounding soil, and it moves vertically downward alongside with the soil, how could the head/borehole is not also moves downward? Because if it moves how is the measurement obtained, knowing that measurement is obtained between the anchor at the bottom and the reference point at head/collar of borehole? if the head/borehole also moves downward I think you can't obtained the measurement, cause you need a steady structure as a reference point
Does anyone has the knowledge and could answer my question and explain it to me? Id be grateful, thanks in advance.