Matching sampling velocity to average process fluid velocity
Matching sampling velocity to average process fluid velocity
I am trying to measure the no. of suspended particles in water using an inline particle counting sampler. The process setup looks as below: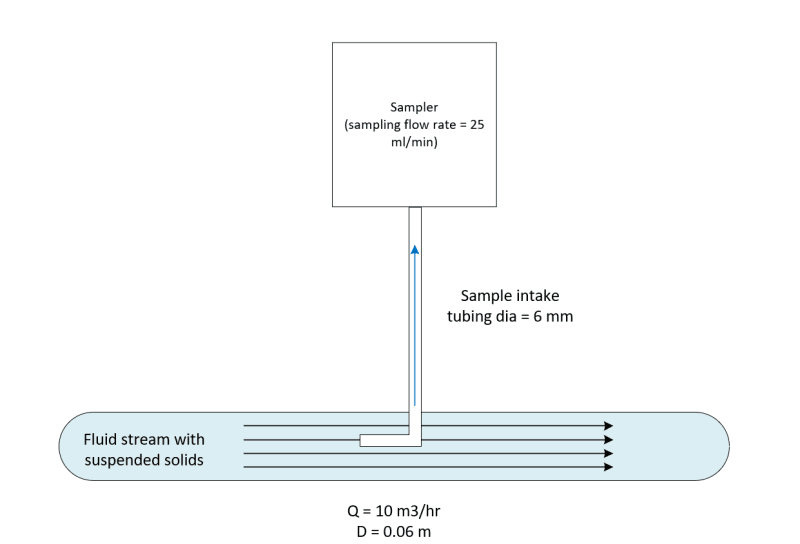 To get a representative sample, the sampling process should be isokinetic. However, the sampler intake rate is fixed at 25 ml/min leading to an average sample velocity of 14.74 mm/sec. Comparatively, the fluid flow rate is much higher e.g. 10 m3/hr leading to an average velocity of 982.4 mm/s. It's not possible to change the sampler flow rate due to various reasons.
The sampler pump can't handle such high flow rates
The sampler is calibrated according to an ISO standard at this flow rate
The process fluid flow rate for different applications is different
So what could be done to overcome this challenge? I was think about using an additional pump before the sampler with higher flow rate (to match the average velocity) and then dividing the sample out into two branches. One stream handles higher flow and another smaller branch with flow rate matching the sampler pump intake. Something like this: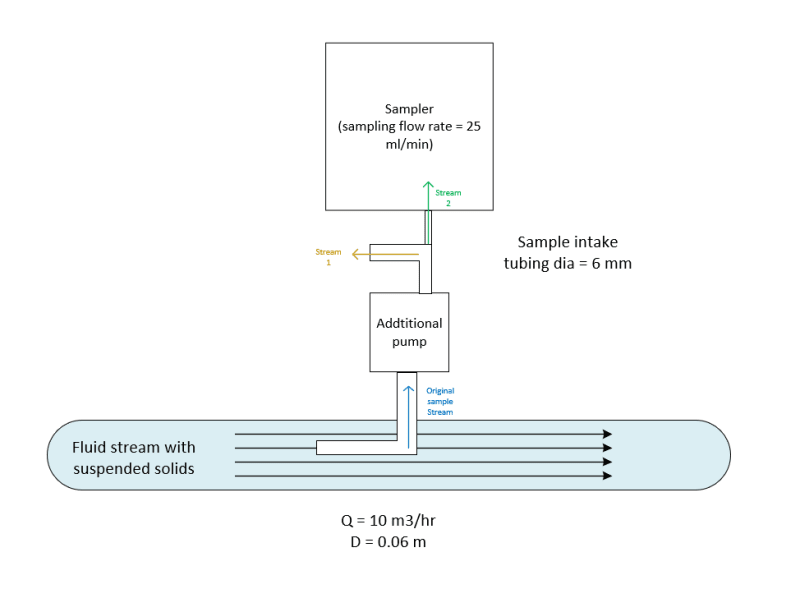 Is this a correct approach to solve this problem or some better approach could be adopted?