How to fix unintentional overclousure
How to fix unintentional overclousure
Hi all,
I am working on a
3D discrete rigid model
in which two objects come in contact in order to simulate their earthquake response.
The problem is that at the starting moment the object above penetrates into the other one, and this penetration still continues for all the analysis time (as you can see in the picture I attached).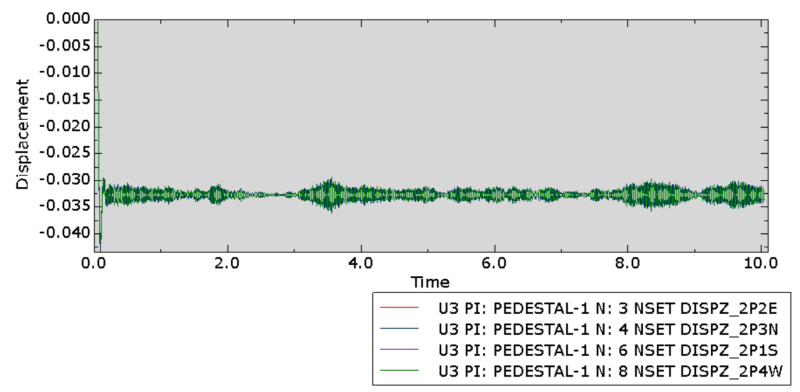 How can I delete that overclosure?
I already found some answers about that and I tried to make all the adjustments, but still, the problem persists.
I specify that:
1. The surfaces are meshed enough (and the slave one has got the finer mesh)
2. I used the fining sliding formulation
3. The time increment is small enough
4. I added a "Hard-contact" in the Interaction Properties
5. I used
strain-free adjustments
in order to resolve the initial overclousure
I appreciate any help you will give me!
Thanks and regards