Largest increment in Testrig
Largest increment in Testrig
I am working on a model in MSC Adams Car. I have designed front and rear suspension for formula student car by myself and used FSAE templates for steering, chassis and wheels. I am trying to run Full Vehicle Analysis, but I get the same error everytime: The equation with the largest error was model.testrig.sse_diffl; The variable receiving the largest increment was model.tistrug.sse_diffl (shown on the picture below. I have tried many simulations, from acceleration and braking to cornering and open loop steering events. I always get the same error. I should mention that I currently dont have powertrain in my model if this affects the issue?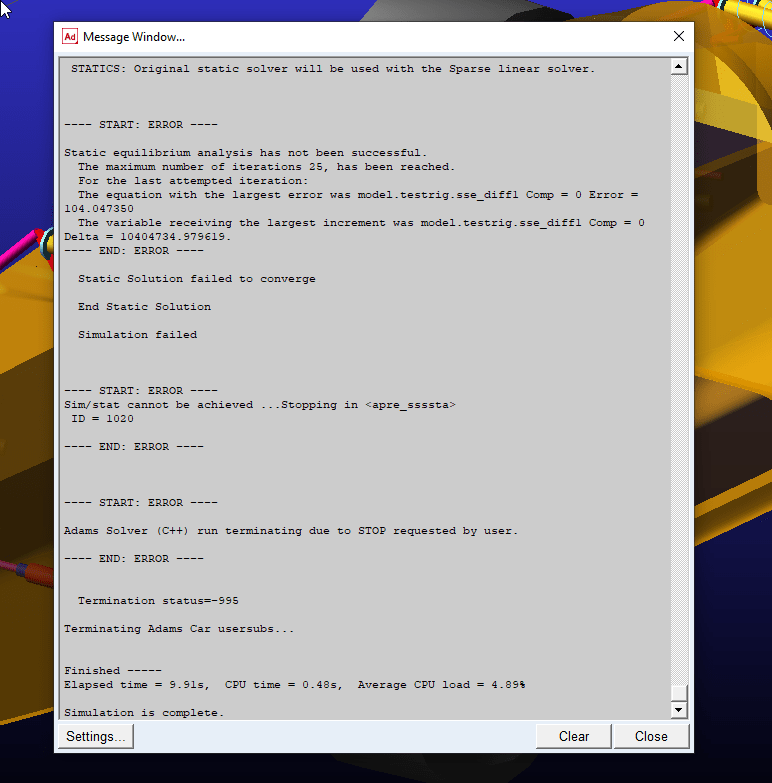 The only simulation that works is Kinematics and Complience Test. In this test I always get an error about ac_spring and ac_damper missing, but simulation works and I get results.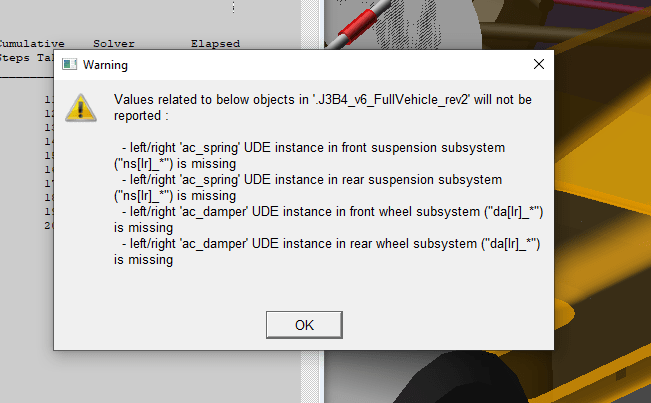 I would like to ask for help as I am pretty much stuck.