ANSYS APDL (mechanic APDL
ANSYS APDL (mechanic APDL
Dear Engineers and FEA expertise
I'm using ansys apdl to simulate a slab failure, I have all the parameters correct, but I don't know what is this error and how to solve it.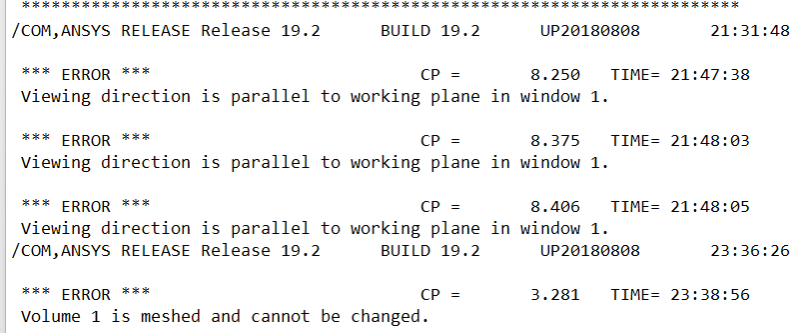 I have two line (solid ) and different from solid 65 as a support, and a box to apply the force.
Does these errors related to them or what?
I really appreciate your help.
Regards