ANSYS Workbench
ANSYS Workbench
Hello Dear engineers,
I'm new in this community, as I was looking for some answers regarding my project I come up with this awsome platform.
recently I'm doing FEA for UHPFRC (Ultra-High Performance Fiber Reinforced Concrete) using ANSYS workbench.
I have some question If you can help me.
I want to simulate failure in slab, using UHPFRC.
I have added the following data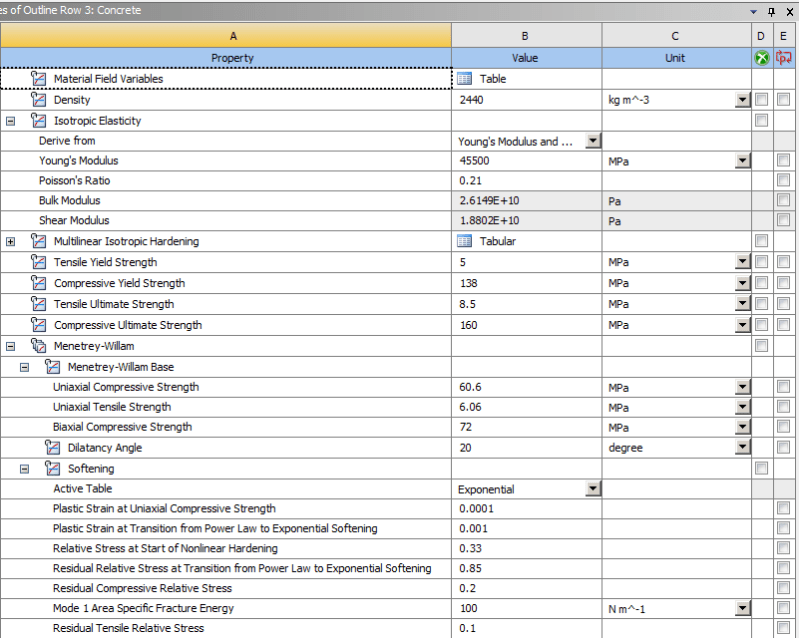 and the following command to ANSYS workbench
TB,CONCR,matid,,,MSOL
TBDATA,1,2,1,1e-3,100,10,1e-20
But during simulation I have the following errors,
particularly the first two error I don't know how to solve them.
Pleas provide me with any suggestions or solution, I Higley appreciate your help. Thank you for your time
Regards.