Measuring Sheet Angles & Flanges
Measuring Sheet Angles & Flanges
Just a quick question about the basics. Is there another way? A better way?
Here are 3 common sheet-metal angles. To inspect the angles, the length of each flange is often found to be specified on the drawing as "X" at angle "Ø", and usually 90 degree angle is just implied.

The 90 degree angle is normally measured with a square. With the protractor set like the one shown below, I'll be able to measure either the acute or obtuse angles and length of each flange.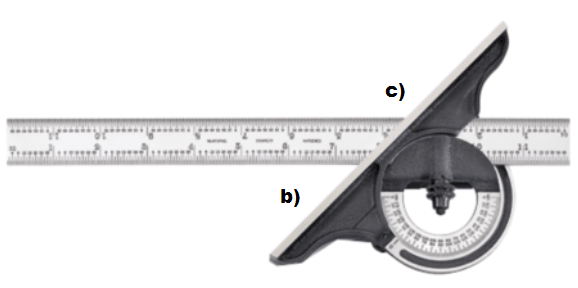 I do notice that in the process of measuring either the acute or obtuse angles, I will have to adjust the ruler slide until one of the marks lines up with the intersecting edge of the protractor's bevel. Not a big deal, but it's an adjustment repeatedly made, it varies anywhere the angle varies, and it's just done by eye. I haven't questioned this before, but after explaining this process to someone else recently, I've started to wonder:
Is there another method or tool to measure these angles?