Ideas for assembly table motor fixture
Ideas for assembly table motor fixture
Hello everyone. I'm fresh mechanical design engineer so i would really appreciate it if you could help me with some ideas on my problem.
I'm designing an assembly station for mounting the top cover on the motor. I need to create a fixture where the motor will be positioned during screwing, Tho problem is that the motor comes in different sizes (from diameter 350 mm to 580 mm). Bellow is the picture of the motor and i highlighted the mounted parts.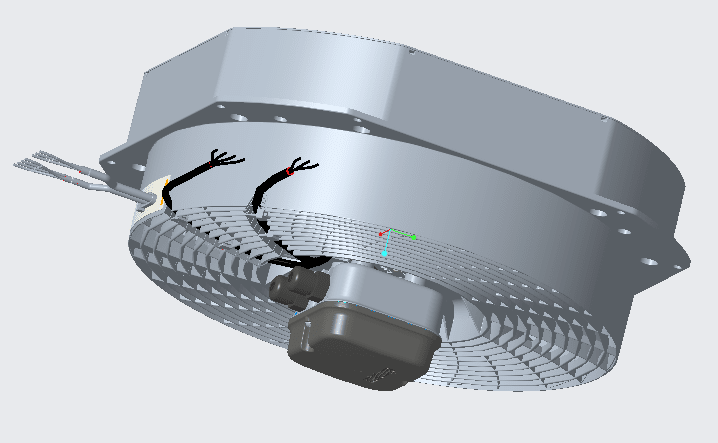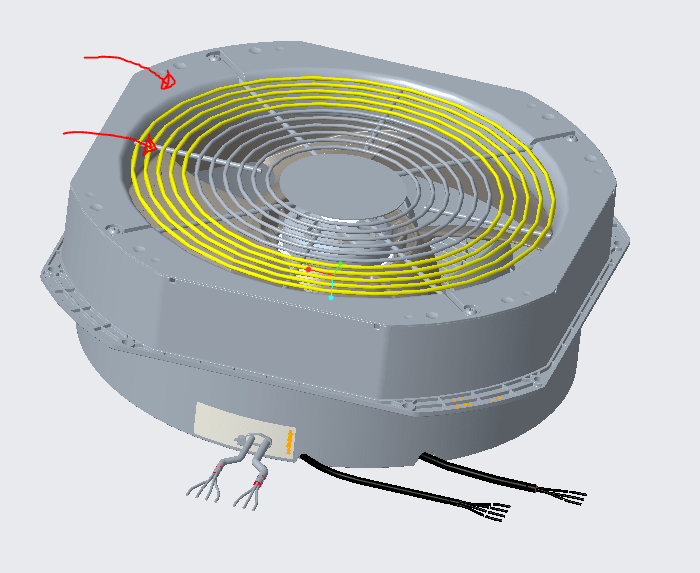 My idea is to use some sort of Festo installation (cylinders) to move the fixtures so they can be modified for different motor sizes, but this option might be to expensive.
Does anybody have any different ideas? I would much appreciate it!
Thank you guys!