Are there problems with gap corrosion when using pipe couplings (Straub or other suppliers)
Are there problems with gap corrosion when using pipe couplings (Straub or other suppliers)
I'm talking about pipe couplings like this: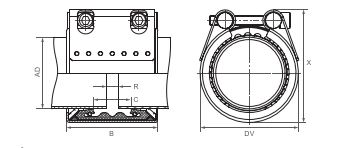 My concern is the gap between the pipe ends - 5m at small diameters, 5-10 at larger (starting at 57 mm). The general wisdom is that gabs and cracks in pipelines are at risk of corrosion. I'm concerend about this 5mm gap (not the coupling). As far as I can tell Straub's literature only deals with corrosion of the coupling itself, not of the pipe. The general rule appears to be that gaps large 0.5mm don't pose a corrosion risk (in most cases), this is the case here. So generally gap corrosion should not be an issue, correct?
However Straub also offers band inlays for certain application (external pressure, corrosion risk of the rubber gasket ...), this can be supplied in stainless or HDPE or PVDF:

My thinking is that if a stainless (or even plastic?) inlay is used, gap corrosion can be an issue?
I'm not asking with a specific application in mind, but if there ever is one it is most likely stainless steel pipes and water, wastewater or possibly sewage sludge (though that's it's own can of worms)