Catia Feature Recognition in 3DEXPERIENCE
Catia Feature Recognition in 3DEXPERIENCE
I am trying to get the Catia Future Recognition tool on my current 3DEXPERIENCE device.
I found on YouTube something identical, posted by our member, Ferdo.
But I can't find any of the feature that provide this enhancement (please, see the red marked area):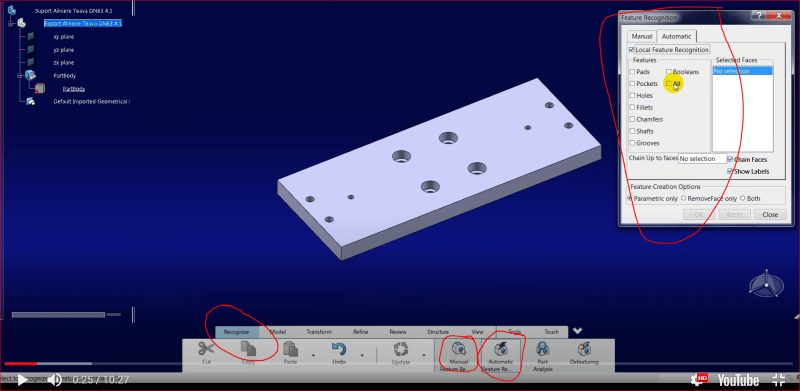 How could I get it?
Thanks............
CAD 2015