Joining two meshes in Hyperworks
Joining two meshes in Hyperworks
I am hoping someone can help me with this question.
Part was meshed and contacts created. In came a request for a small geometry change. I deleted the old mesh on that section, imported the new geometry and re-meshed that area.
I can not seem to figure out how to merge or make the two meshes aligned. The green is the new mesh and the brown is the existing.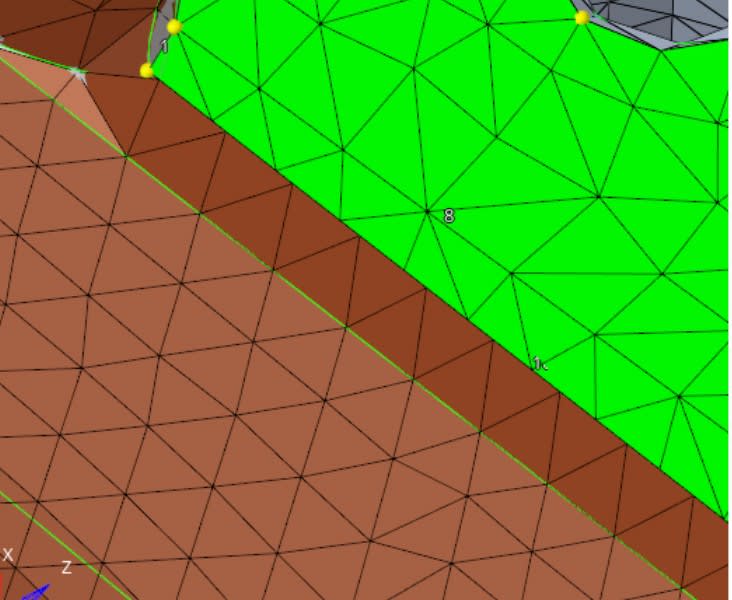 I would think this would be a very common practice, with designs changing and revised constantly. It can't be that the entire model is remeshed and all the contacts are re done.
Thank you.