Centrifugal to change to PD PUMP
Centrifugal to change to PD PUMP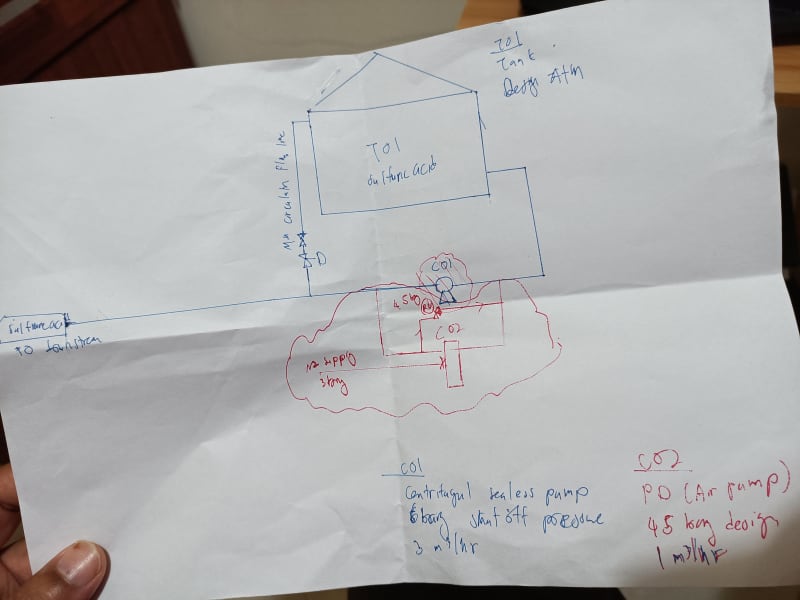 Hi all,
As per my simple sketch, we want change Centrifugal PUMP with design shutoff 6 barg to PD air pump with design 45 barg, and this pump handling sulfuric acid . Few of issue i can see here. Need mitigation for that
1. Design pressure alot higher for downstream piping and equipment, is that can lower RV set pressure a per downstream piping design pressure
2. PD pump RV vent to pump suction, however it can backpresure to tank which is design at tank
3. PD pump flow rate is only 1 m3/hr compare Centrifugal pump 3 m3/hr
4. N2 pressure is 3 barg, is that can backpressure, need check valve
5. Any other concern with this design ?