Converting a Variable Displacement System to Fixed
Converting a Variable Displacement System to Fixed
Hi All,
I have a Rexroth AA10VSO Series 31 hydraulic variable displacement, axial piston pump (please see attachment)
The reason I want to convert it to fixed displacement is because we don't need any variable output anymore. we will have a mechanical softstart for the hydraulic.
Also we need to reduce numbers of electrical control on our system.
Sorry, I'm not an expert in hydraulic. My question is how can I energize the pilot pressure? below is the snapshot from the datasheet.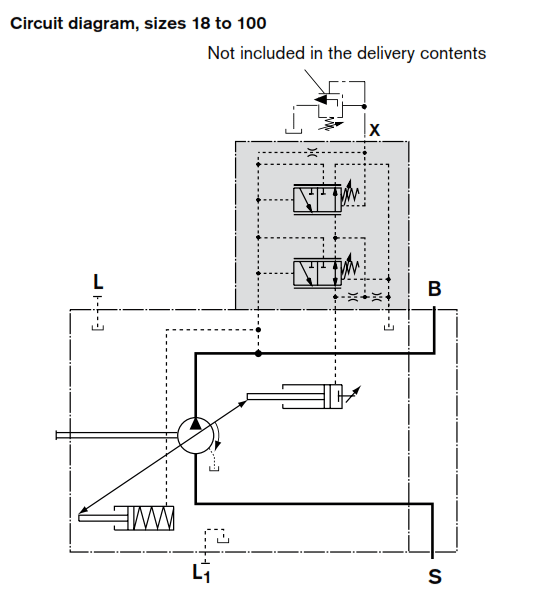 Below is a snapshot from our existing hydraulic system and items in red circle are the control manifold which we will eliminate. can i just introduce a tee after 'LR'. one outlet to the 'x' (with pressure limiter) and the other outlet to the system?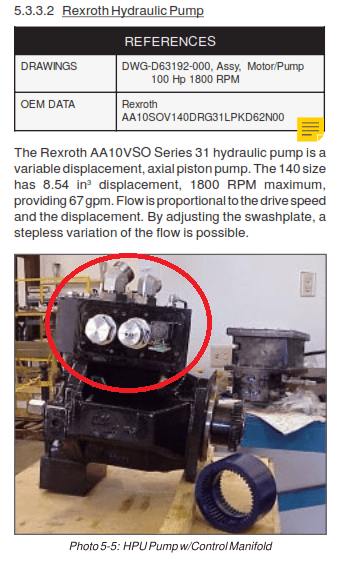 thank you for your help in advance.
R.Efendy