Anyone a whiz with Mathcad? having issues with montecarlo method
Anyone a whiz with Mathcad? having issues with montecarlo method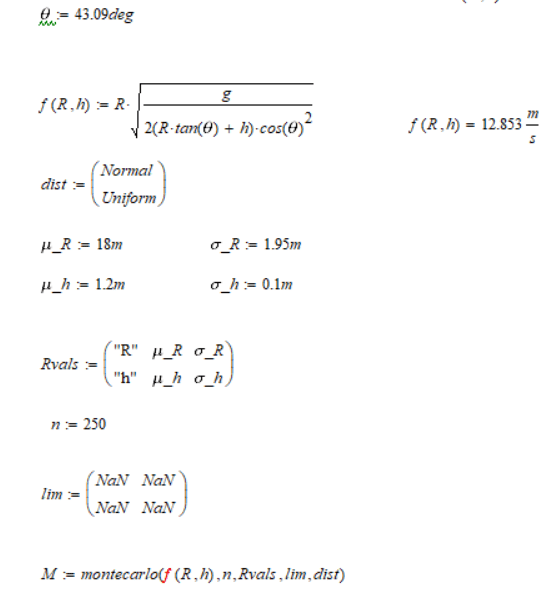 I have an assignment due in mathcad and i have exhausted every reference source i can find and followed countless examples but i getting the same error, the 'f' in the motecarlo function is red and wont work and i cannot for the life of me figure out what i've done wrong.
i've tried renaming the original function but no difference and tried with and without units, also tried rearranging the original equation with numbers and still no joy.
any help at all would be appreciated.