Fatigue Life Equivalent Stress question
Fatigue Life Equivalent Stress question
Hi Guys,
I came across this equation and a writeup for these two methods:
1) hole tension / and hole bearing / bending to determine the stress intensity for essentially a flat plate. However I am not sure where all of the values come from.

I am not sure where the 61.23lbs and the 386.09lbs come from.
can someone shed some light on this?
There is no indication what those values are for. Just the equation and the numbers.
2) Cyclic stresses in fuselage bending. I am not sure what L/S stands for?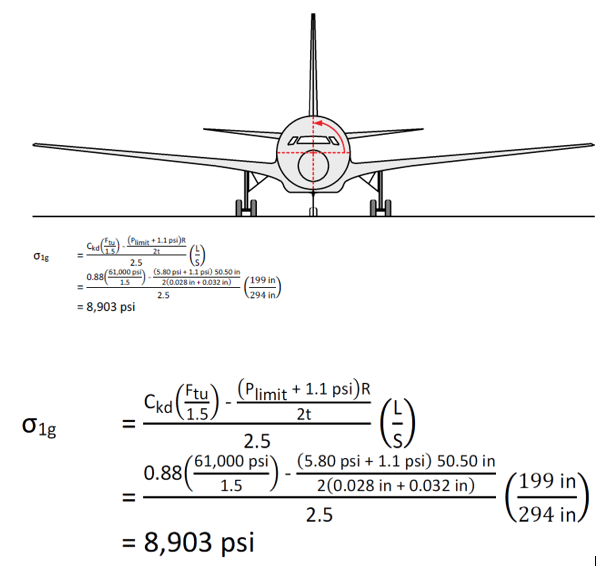 Can someone shed some light as to what those values are?
Greatly Appreciated.