Bulk Item Quantity Repeat Region Relation - Creo 5.0
Bulk Item Quantity Repeat Region Relation - Creo 5.0
Hi,
I am new to this forum and this is my first post. Please go easy on me.

I'm trying to place "AR" to several items in my BOM table. I have been successful placing "AR" in one of the items, but I can't seem to put "AR" in the other items.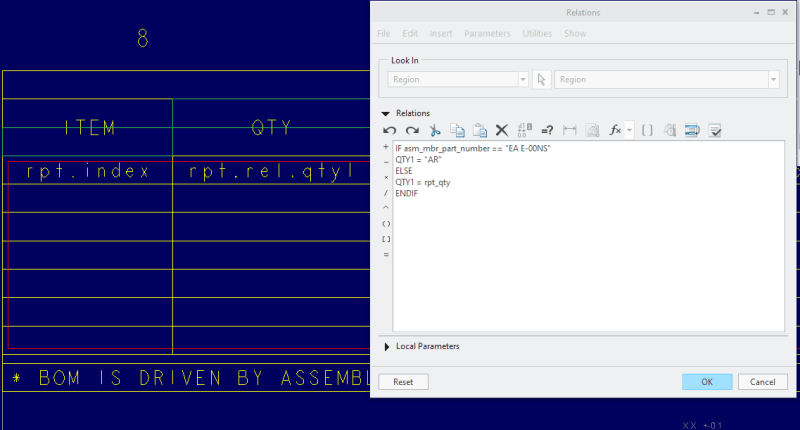 I've typed in the relations editors several combinations, but with no success. I've used the following:
IF asm_mbr_part_number == "EA E-00NS"
This part number worked in my BOM table, & shows "AR". How can I add the following part numbers, "8117A25" and "93725K76", to the editor so that these PNs show "AR" as well.
Thanks!
MannyV