Buckling mode shows for one model, but not for another with different thickness? [COMSOL]
Buckling mode shows for one model, but not for another with different thickness? [COMSOL]
I have a linear buckling model where the thickness is t = 0.005 m, here I get a buckling mode shape with the corresponding critical load factor as seen on the right:

But I change the thickness to 0.035 and run the exact same model again, but dont get a buckling mode or critical load factor: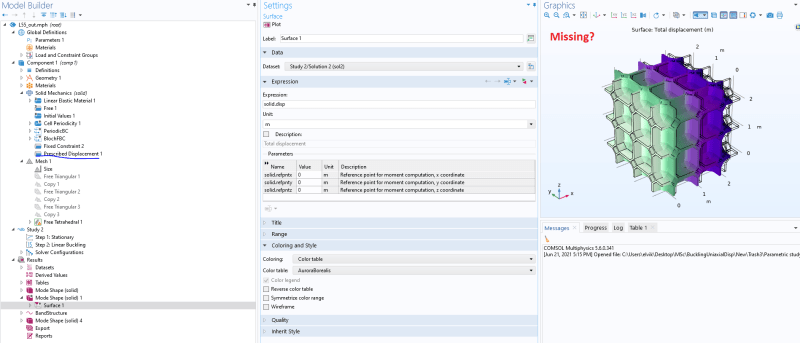 The only thing that comes to mind is perhaps the prescribed displacement which I have set to -0.01 m in the x-direction. Perhaps as the thickness is larger in the second model I have to pull on it harder to achieve buckling? I am currently trying to increase the displacement to -0.035 but I am not sure this is working. Is there some other reason why my second model might not be giving me the buckling mode I want?