H2 diffusion in water
H2 diffusion in water
I have a question that I struggle to wrap my head around.
An H2 molecule solved in water. The water tank is tall and made of a material with a low resistance to diffusion.
The Pressure at the top of the tank is lower than ambient pressure.
Question?
Will the H2 rise to the surface (low pressure)or diffuse through the closest wall.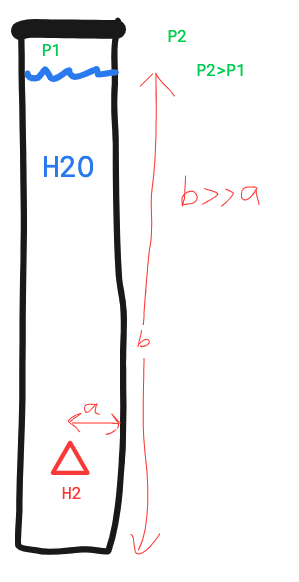 Thanks in advance
BR
Anders