Local failure assessment of nozzle junctions - weld sharp edges
Local failure assessment of nozzle junctions - weld sharp edges
Hi, i need to analyze the nozzle junction of a pressure vessel (designed by ASME XIII div. 1) according to appendix 46 (following the steps of div. 2 part 5).
i am using an elastic plastic model.
i´ve searched a lot of threads of this subject but none of them answers my particular inquiry:
when modeling the welds with sharp edges, there is a stress singularity and of course the stress and strains do not converge to a value when refining the mesh. even though for plastic collapse failure mode it is possible to ignore this effect, when analyzing local failure it is problematic, as there will always be large and unrelistic plastic strains that surpass the allowable by the code.
it is not possible to model a fillet radius since it is not known, besides of producing a huge computational cost.
the following image ilustrates the situation.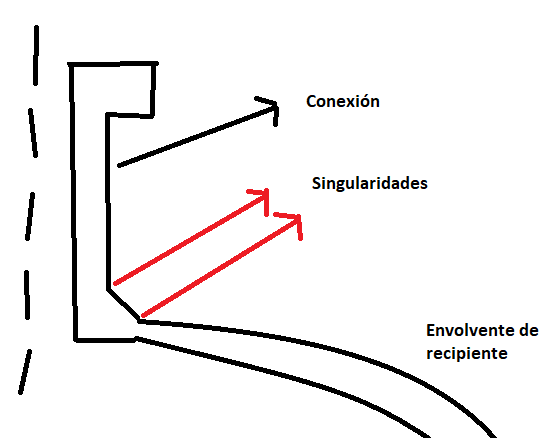 how can i verify this failure mode in this contion?
thanks in advance