Standards Regarding Counterbore Clearance Holes for Various Screw Types
Standards Regarding Counterbore Clearance Holes for Various Screw Types
Hello everyone, hoping someone could point me in the right direction. I am currently aggregating all possible information regarding clearance hole sizing for a fixed fastener calculator. See image below.

All of the values in the tables are based off ASME B18.2.8-1999 which can also be found in the Machinery's Handbook. See images below.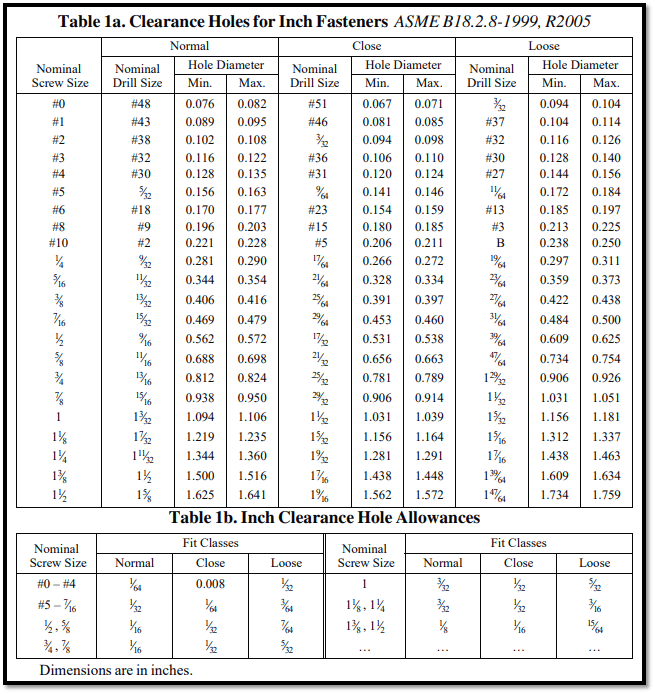 This is what my calculator looks like, but I am missing information regarding minimum counterbore diameter for pan heads, button heads. I can get the MAX head diameter of the different screw types either from NAS or Machinery's Handbook. I could also calculate what the minimum CB diameter could be for a specified position tolerance, but that seems kind of arbitrary. Also I use Soliwroks as a CAD program but the clearance hole values seem to not correlate to any standard.
My question is, is there a standard out there that talks about counterbore depth and width for different fastener types?
Also for anyone who is curious, this is what the calculator looks like.