Short time Parallel - Inter trip / Interlock
Short time Parallel - Inter trip / Interlock
Hi Everyone,
I have found the below statements in a SLD. I could not ascertain the reason for these statements.
1) For Downstream breakers - 2oo3 interlock with short time parallel for max 500ms. This shall be inhibited when Upstream Tie CB is in open position.
Why cant the short time parallel happen when the upstream tie breaker is open?
2) If the MV transformer feeder circuit breaker opens or trips, the corresponding LV circuit breaker shall automatically open. the LV circuit breaker cannot be closed if the MV circuit breaker is open or racked out.
All the feeders in the low voltage system are contactor controlled feeders, So why should it intertrip the upstream breaker.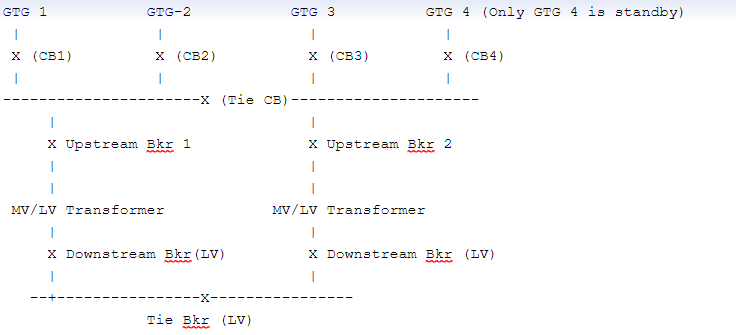 Any inputs are appreciated!