Gearing sort-of with VFDs
Gearing sort-of with VFDs
I'm looking at a job that currently, and since about 1950, has been using a clutch and is ready for a complete refurb.
Paper runs thru the machine via some primary rollers that suck it all in and drive it at the process speed (fairly slow). At the back-end the paper ends up on a roll who's diameter starts at about 4 inches and works up to about 5 feet.
The primary rollers are driven by a 15hp size motor. The take-up roller is driven thru this same motor but there is an effective but Draconian clutch in between the motor and the take-up roller (thru loooong belts). It's simply a floating-on-the-end-of-a-spinning-shaft four caliper disk brake. As air is axially fed thru a rotating coupling the calipers are applied or not. The more air pressure the more the torque is passed thru.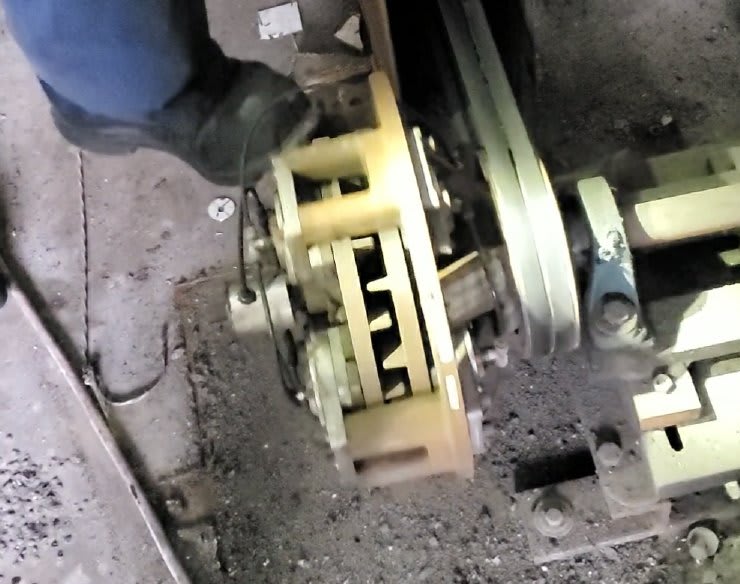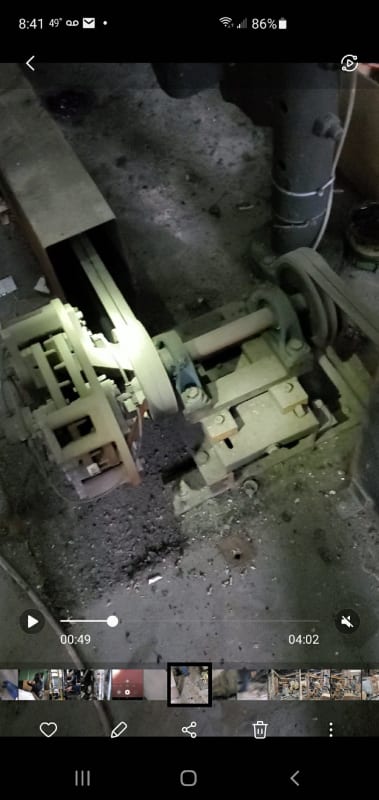 This seems a bit wasteful in that any operation while not locked up or completely unlocked is dumping heat electrically paid for. They also aren't fans of the long belt sets used. Further the belt-way causes some machine operational access annoyances.
I'd like to propose using two VFD motors instead. They have piles of motors laying around and offered "we already have whatever motor you want".
Questions:
1) Does converting this make sense to anyone besides me?
2) Since this clutch is a "torque" control device (with the limitation that the output speed can't happen to ever exceed the input speed) can one setup typical VFDs to be a torque drive without much concern about speed?
3) Can we get the same sort of operational functionality with two drive/motors that they're getting now with one motor, a clutch, and an air regulator, they constantly hand adjust all day?
4) If a two drive scheme seems plausible, any operational setup ideas would be greatly welcomed.
Keith Cress
kcress - http://www.flaminsystems.com