Pre-FEA Hand Calculation Methodology
Pre-FEA Hand Calculation Methodology
Hi.
I want to figure out a methodology for reliable hand calculations prior to any FEA analysis. I'm having a hard time try to limit what falls under 'hand calculations' as there always exist a complex, semi-empirical equation in a reference book or research article. I'm training, so there's a long way to go before getting actual jobs.
Below is a fictitious thin walled mixing vessel, fabricated from 12 gauge, SA240. The vessel must sustain 45" WC vacuum, or roughly 1.6 psi.
Here's the model: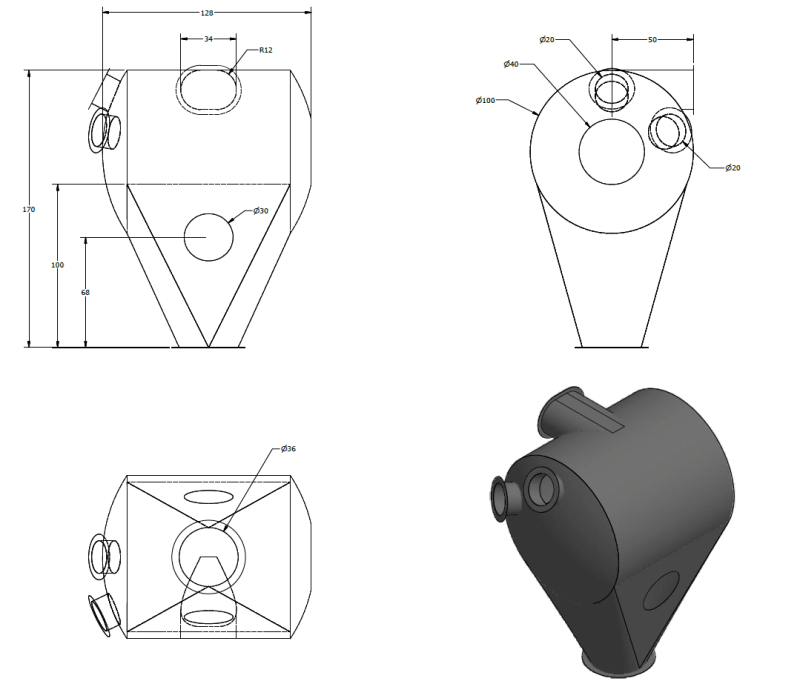 My method would be as follows:
1. Check the shell for stress
2. Check torispherical vessel/dome head stresses from Roark's
3. Use Omer Blodgett and figure out the weld stresses at all nozzle-shell joints using thrust forces
4. Check the stresses/max deflection transition section from Timoshenko/Roark's
5. Check the bending stresses and deflection of a combination of stiffeners and flat sheets on the transition section
6. On sections of least stress, figure out the location of two lifting lugs
I'd appreciate any constructive suggestions, advise, insults, jeers, ridicule, sneers and taunts. Better safe than sorry.
Thank you.