Cable wiring for sensor / tester
Cable wiring for sensor / tester
I need to make some wiring between SMC ISE40 pressure switch and Hydrotechnik Multisystem 5070. The problem is I am not so good with electrics.
The tester is able to provide sufficient power supply for the sensor, so I won't need external power source and only use one cable between sensor and tester to cover it all.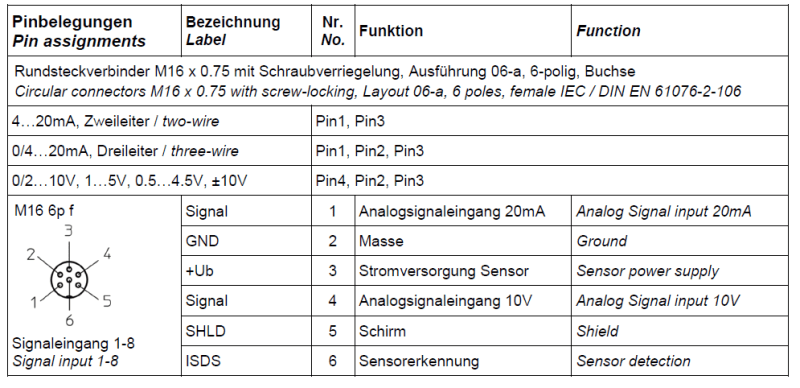 Here is the pin assignment for 5070 tester.
LINK
for full datasheet.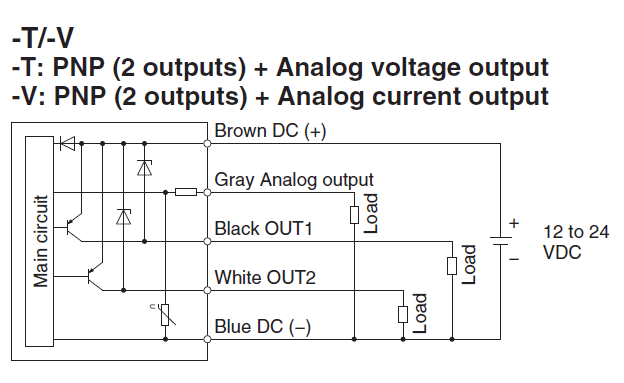 And this one is from the ISE40 sensor.
LINK
for datasheet.
Power supply (+) and ground (-) are pretty simple. My ISE40 is model -T, so it sends analog voltage output (gray wire) which I should attach to pin 4?
But the sensor has 5 wires, with black and white for PNP outputs (on-off switches?). I don't need these PNP outputs at all, so is it OK to only connect the pins 2, 3, 4 from tester to blue, brown and gray to ISE40 sensor? Is it sufficient for analog output to work?
And if I choose to also connect the black and white, should I connect them to tester pin 2?
There is no ISD (intelligent sensor detection) on this sensor, so I need to manually parametrize the values needed. But that's no problem, it's easy to do with this tester.