Load Path of Frames w/Braces at Every Other Story
Load Path of Frames w/Braces at Every Other Story
Take the following two braced frames analyzed for a lateral load in one direction at each story:
Frame 1:
4 - 10'-0" stories, diagonal brace at stories 2 & 4
Frame 2:
4 - 10'-0" stories, diagonal brace at all stories
Looking at frame 2, I am able to verify the brace forces using the method of sections. Once the bracing is no longer present at each level (i.e. Frame 1) the brace forces jump dramatically and brace forces calculated per method of sections are no longer are accurate. Intuitively that makes sense to me however mathematically I can not understand it. I may not fully understand the criteria wherein the method of sections is applicable, though I assume that by removing the brace at stories 1 & 3 the columns act as rigid links between braced stories and experience bending/shear and not a strictly tension/compression force which is why the brace forces increase as much as they do.
Could anyone provide any insight as to the mechanics I am observing but not understanding or a reference that would prove beneficial?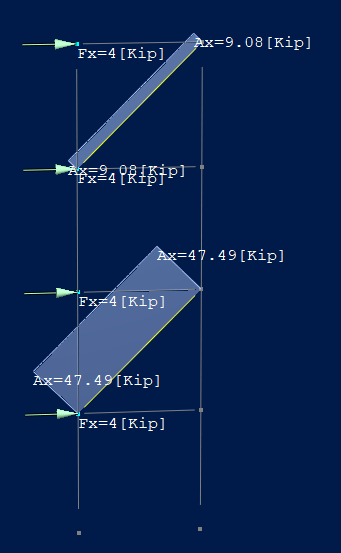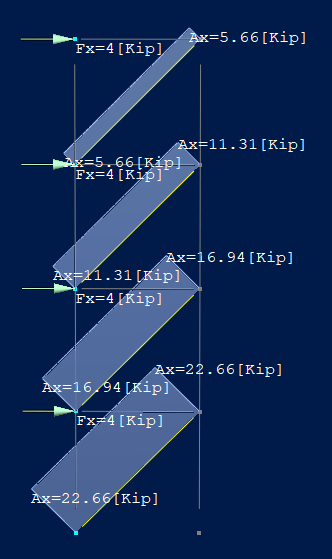 Thank you,