Punch AND die/deep draw/stamp of dimples - new geometric form (Creo Parametric)
Punch AND die/deep draw/stamp of dimples - new geometric form (Creo Parametric)
Hello everybody
I have been searching all over the internet, but I can't find any solution to my problem..
I am looking for a way to design/draw a blank/sheet metal after it has been pressed/stamped. It is a process where a coil of 0.4mm aluminum is pressed between two pressing forms, which create small dimples on the plate.
I have the CAD design of the two pressing forms - a punch (with the pressing dots), and a die with the pressing holes. (See CAD pictures).
In my experience, the punch and die form tools in Creo is creating a surface/geometry identically to the punch/die form. But that is not what I am looking for. In our situation, the punch is only like "stamping/deep drawing" the aluminum down the die - as illustrated in my sketch.
Are there any way to CAD design the geometry of the blank/sheet metal, after it has been pressed?? That would really help us a lot, as we then can design the product directly from the pressing tools, without the need of measuring the product itself afterwards and go backwards.
Have a nice day :)
Die design: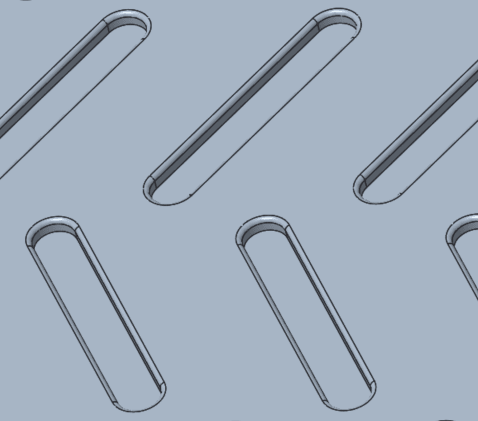 Punch design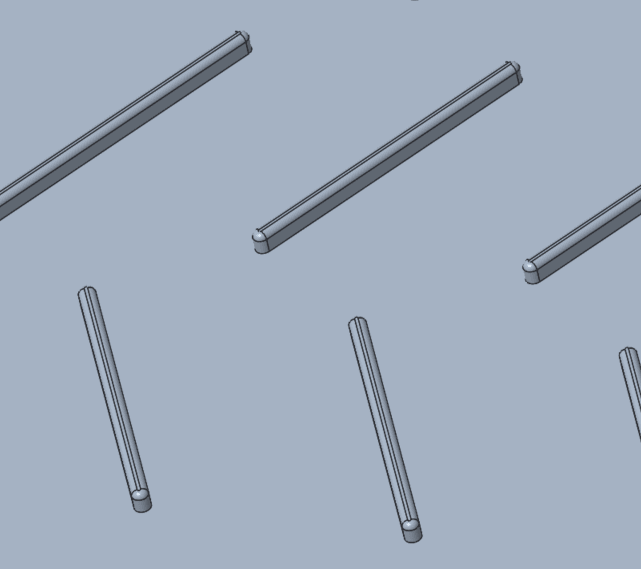 Punch tool - sheet metal before: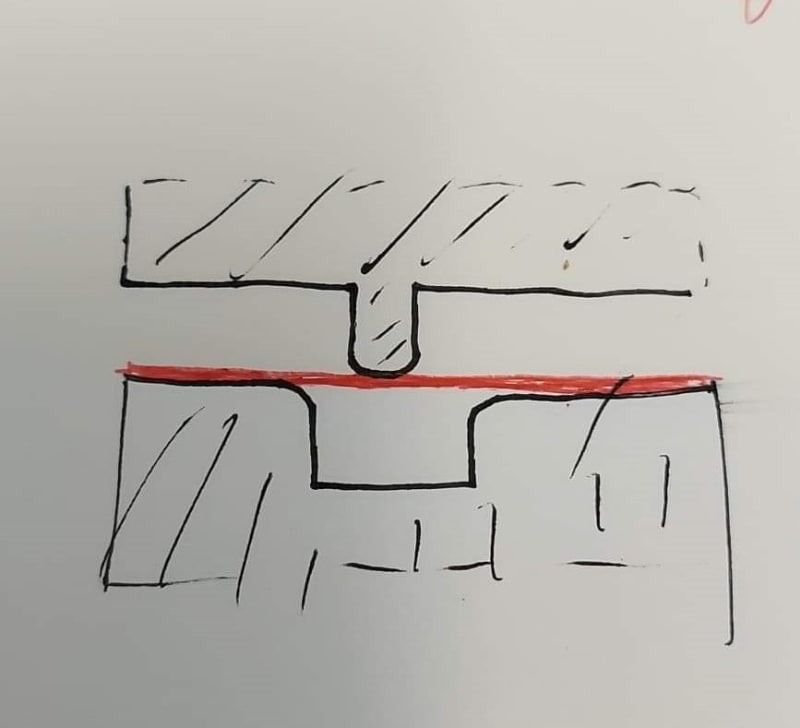 Punch tool - sheet metal after: