Bearing Load Rating static
Bearing Load Rating static
Hi there,
I come with a basic question. I have checked in google but I'm still confused.
We have a load of 10kN. It is supported on both sides with block bearings. So 5kN per bearing. 500kp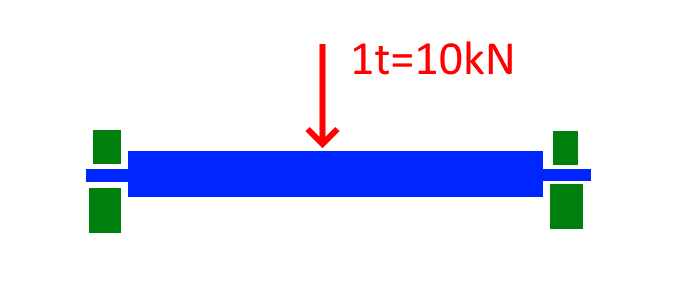 We just want to to rotate it 180º. Slowly. Not often.
Checking from a catalogue:
https://www.maedler.de/product/1643/1629/840/kugel...
I look at the Bearing Load Rating Static Co and I see they go from 6,2 to 53,3 kp
This can not be. They can't take such little load
Is this an error? Am I missing something and the Bearing load rating static Co is not the number I have to look at??
thanks
regards,