ISO 13920 angle tolerances
ISO 13920 angle tolerances
Hello!
I'm David, a Quality engineer working at Doosan Infracore Norway.
I've questions about ISO 13920 regarding the angular tolerance setting.
I've attached the specific part of the standard below and highlighted some points in question.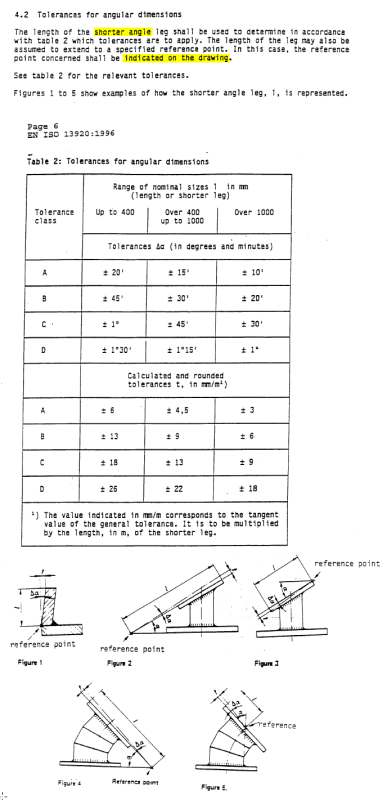 Below are my questions in an image format.
I'll also re-state them here:
- The standard emphasizes the short leg shall be used as l to determine tolerances from Table 2.
However inside the Table 2 it says l = length or shorter leg.
And inside all figures it is shown that l = hypotenuse only. (Going against the first statement)
What is correct?
- It also states the reference point shall be indicated on the drawing. What length l values shall be used if it isn't indicated?