Forces from elevator to tower structure
Forces from elevator to tower structure
Hi engineers,
I am analyzing the forces of an elevator in the tower that supports it, could you please help me to see if any forces are missing?
The tower has a rack in the center of the horizontal profiles and the elevator has the gear, in addition to wheels in the corners, due to the eccentricity of the elevator load I obtain a couple of forces, which I divide between the pulleys of the upper part 500 kg traction and in the lower part a load of 500 kg on each compression pulley.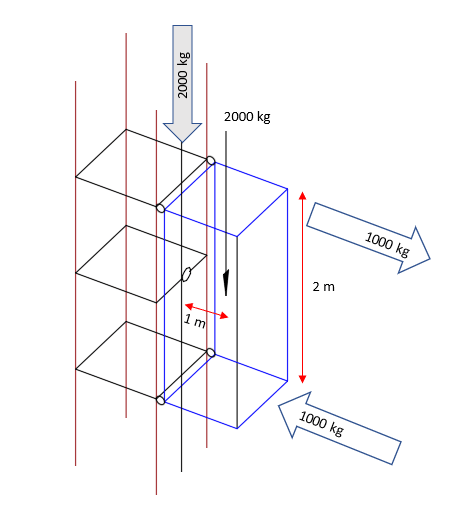 However, I have the doubt of how I divide the vertical load due to the weight between the 4 pulleys and the rack (which loads the horizontal profiles)
Very attentive to your comments, thank you.